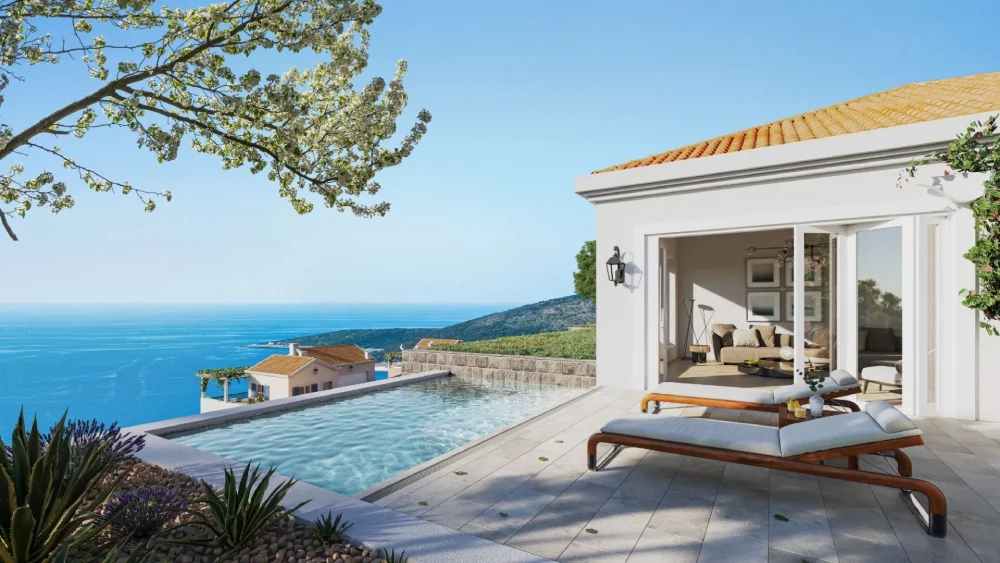 Marina Village, Luštica Bay's signature neighbourhood, introduces its final residential collection: the Jasmin Residences. Set on the hillside with commanding views of the Adriatic Sea, these spectacular homes are ideally positioned between Lustica Bay's four pristine beaches and waterfront restaurants below, and the hilltop town centre and upcoming golf course.
The Quintessential Coastal Lifestyle
Nestled in the heart of Montenegro's most ambitious coastal town, the Jasmin Residences deliver ideal coastal living, from the sparkling neighbourhood pool to the cinematic views of the azure sea and rolling green hills of the Luštica Peninsula. Some apartments also include a private garden and pool, for the ultimate in exclusivity.
At the water's edge below, residents gather on the Marina Village's waterfront promenade, home to enchanting restaurants and bars with alfresco seating – perfect for balmy evenings and dazzling sunsets. Just steps up the hillside, residents can experience life in the town centre's lively Piazza, with a growing array of shops, cafés and bars. The international community comes together for outdoor sports, from yoga and sailing to friendly but competitive games of basketball, bocce, padel, tennis and volleyball.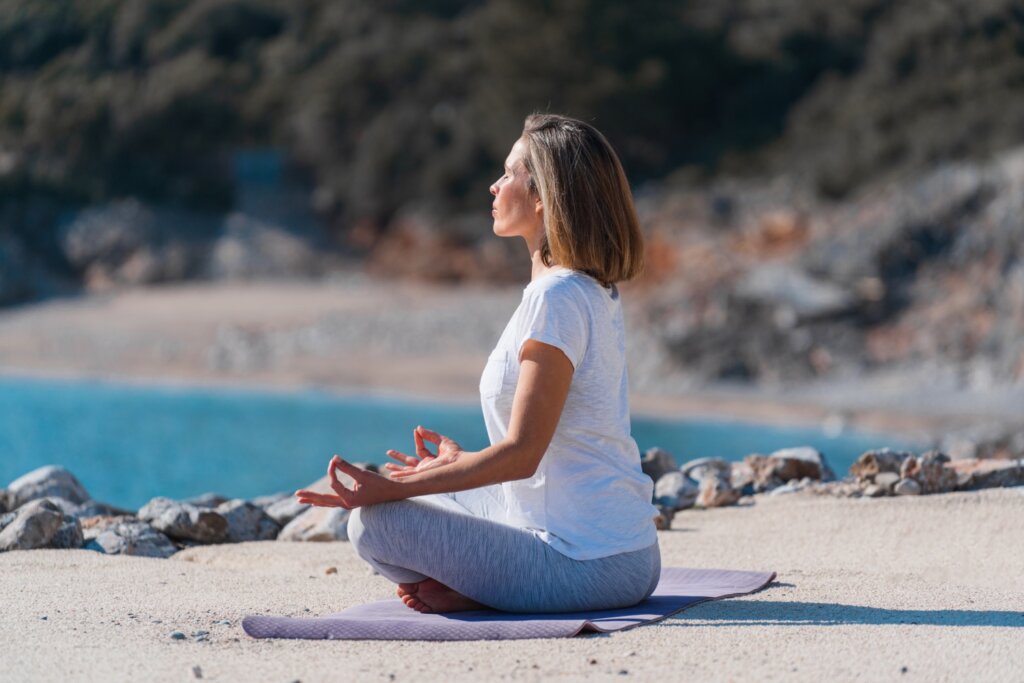 Sea Views That Take Your Breath Away
The mesmerizing sea view is the most distinguishing feature of the Jasmin Residences. Imagine waking up every morning to the gentle sound of waves and the sight of the sparkling Adriatic Sea stretching to the horizon. Whether you're sipping your morning coffee on your private balcony or enjoying a sunset cocktail by the pool, the seaside vistas are simply unmatched.
Thoughtfully Crafted for Relaxed Living
Meticulously designed to provide the ultimate coastal lifestyle experience, each elegant apartment includes thoughtful details and modern finishes, with a strong emphasis on quality and sophistication. The spacious layouts seamlessly blend indoor and outdoor spaces, to create an ambience of both comfort and refinement. This harmonious indoor-outdoor living arrangement invites serenity and encourages residents to savour Montenegro's charms to the fullest, turning the dream of relocation into a tangible plan.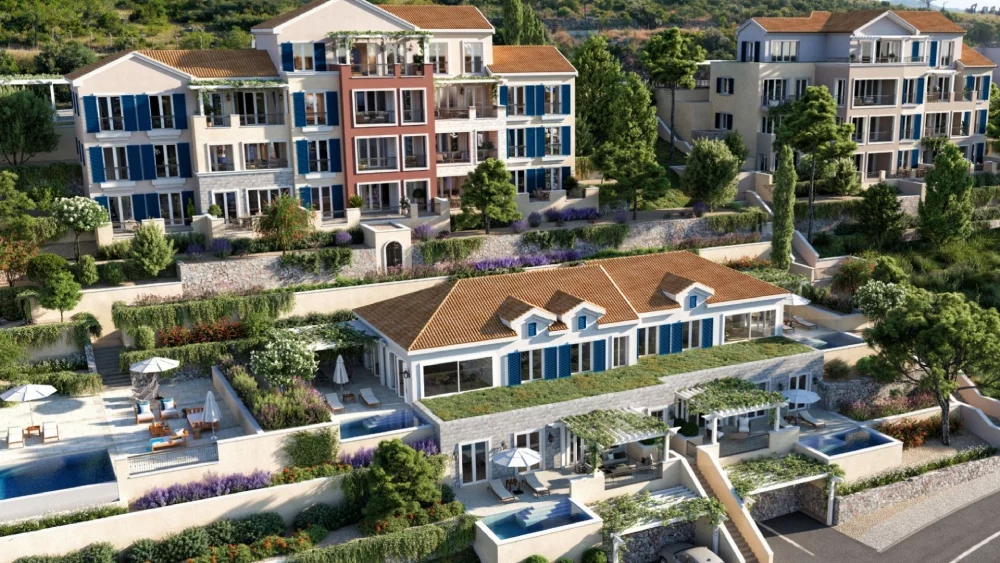 Limited-Edition Premium Residences
An exclusive collection of just four premium apartments awaits, promising the epitome of distinctive waterfront living. Each limited-edition home features a private pool and garden, beautiful and refined spaces for outdoor entertaining and relaxing with family and friends. These residences celebrate the Marina Village concept in its most refined form, embodying the pinnacle of coastal living within this prestigious international community.
Worry-Free Investment Strategy
Designed for unique flexibility, the interest-free 5-year payment plan offers a range of benefits, including apartment delivery just two years after the sensible 25% downpayment. This allows residents to move in (or capitalise on rental revenue) up to three years before the final installment is settled. The rental income can help facilitate a smoother payment process.
Furthermore, Luštica Bay's dedicated rental and customer service teams expertly manage all facets of property ownership, from overseeing property affairs to catering to guests' needs and desires. This comprehensive approach guarantees a worry-free investment strategy, ensuring maximum returns while delivering a seamless and delightful experience for property owners and their tenants.
Seaside Living & Residency in Montenegro
Living at Jasmin Residences isn't just about having a beautiful home on the coast – it's also about enjoying the right to stay in Montenegro. Foreigners who meet the legal requirements are granted temporary and permanent residence permits in this stunning country. Owning real estate here not only enhances your connection to the Montenegrin lifestyle, but also serves as a valuable asset, aiding in the acquisition and maintenance of your residence status. Jasmin Residences in Montenegro offer an unparalleled opportunity to experience elevated seaside living. With sea views that will leave anyone breathless, luxurious attributes that cater to every need, and a vibrant community that provides a warm welcome, this is the perfect place to call home. And with the bonus of a temporary or permanent residence permit, Montenegro lives up to its promise as a highly sought-after address.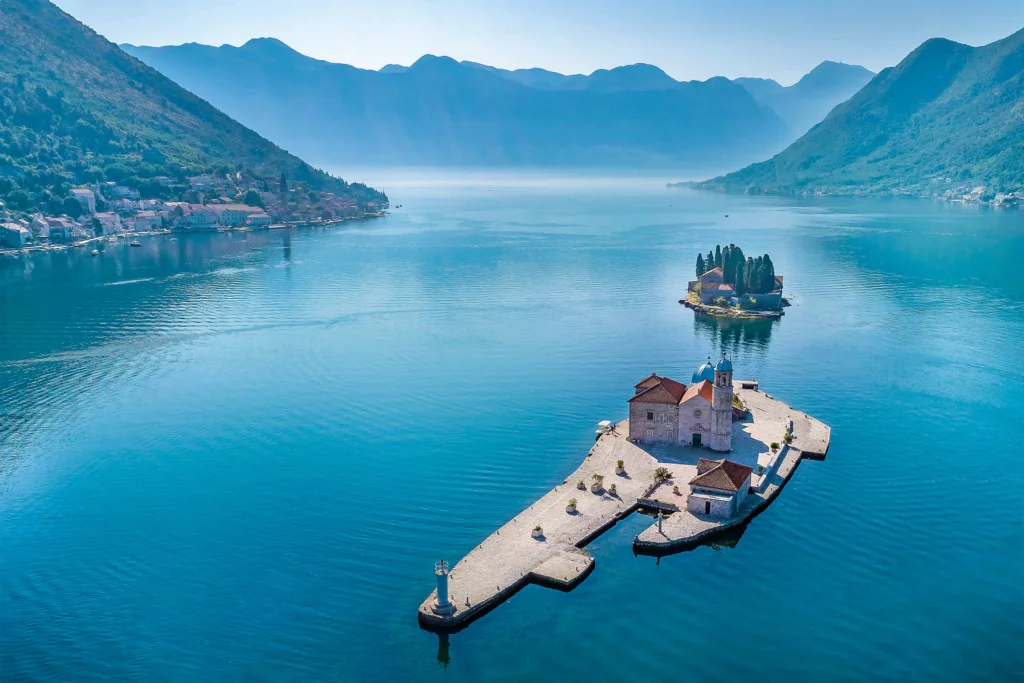 The Great Outdoors – Adriatic Style
Outdoor adventures are an integral part of the seaside lifestyle. On stand-up paddleboard escapades or kayak journeys, residents with a taste for adventure can encounter hidden beauty spots, transforming every outing into an exciting exploration. A trip to the renowned Blue Cave promises an unforgettable experience.
Cultural enthusiasts can set sail to UNESCO-protected gems such as Perast and Kotor, just a short boat ride away in Kotor Bay. These historic towns breathe life into the centuries that have shaped them, providing a glimpse into the past and an opportunity to immerse yourself in the rich history of the Boka Bay region.
This isn't just a place to reside; the Jasmin Residences at Luštica Bay offer an open invitation to savour the finest aspects of Montenegro's coast. Here, the upscale community lifestyle seamlessly merges with nature, and adventures blend harmoniously with cultural experiences, all with the stunning Adriatic coastline as your everyday backdrop.