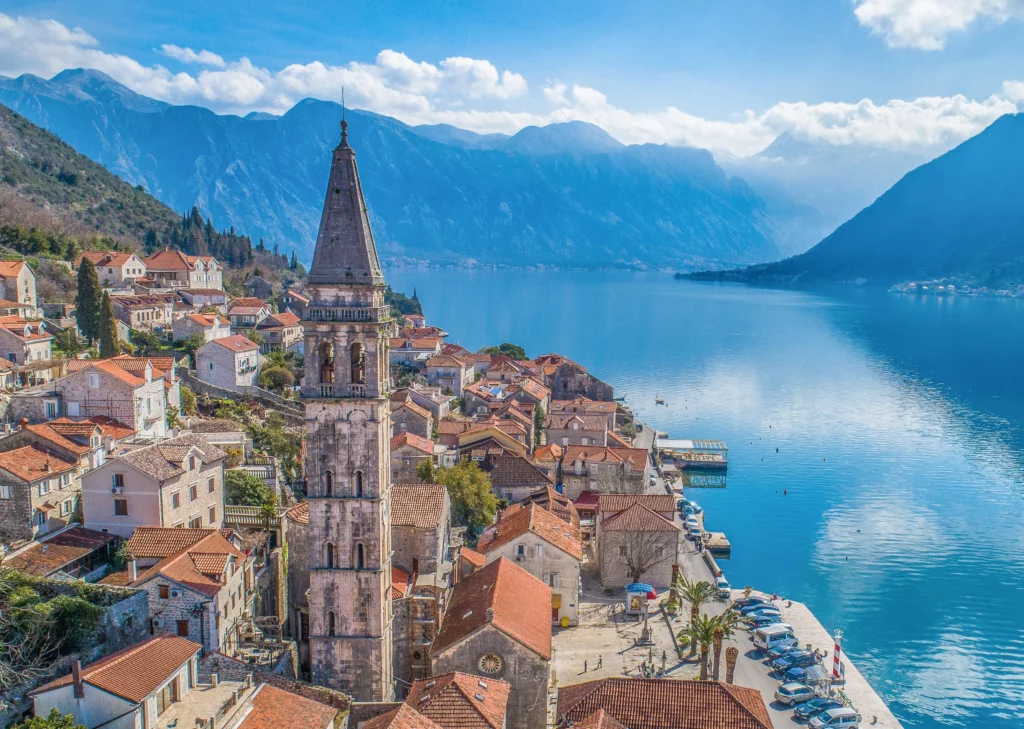 The real estate market in Montenegro has been on an upward trajectory in recent years, attracting investors from around the world. As we delve into the real estate trends in Montenegro 2023, let's explore the current state of the market, the factors driving its growth, and the investment opportunities that await.
Market Performance and Growth: Montenegro's real estate market has shown resilience and steady growth in 2023, bolstered by increasing foreign direct investments (FDI) and robust property sales. According to data from the Central Bank of Montenegro, the average annual FDI inflow in the country reached 928 million euros in 2021 and surged to 1.15 billion euros in 2022, demonstrating the confidence investors have in Montenegro's real estate sector.
Investment Highlights: a. Capital Appreciation: The property market in Montenegro continues to offer attractive capital appreciation potential. In 2022, investment in real estate amounted to 448 million euros, with German investors leading the way by purchasing properties worth 69 million euros. In the first quarter of 2023, FDI reached a staggering 300.1 million euros, and German investors bought properties amounting to 14.5 million euros. These figures indicate sustained interest and growth in the market.
Tourism Growth: Montenegro's tourism industry has experienced significant growth, with the number of travelers steadily increasing over the years. In 2022, Montenegro recorded 2.18 million arrivals, signaling a strong comeback after the challenges posed by the pandemic. This growth in tourism has positively impacted the rental market, making it an attractive opportunity for investors to generate rental income and secure returns on their investments.
Infrastructure Development: Montenegro is actively investing in infrastructure development to enhance accessibility and convenience for residents and tourists. Ongoing projects include improvements to airport facilities, road networks, and transportation routes, which contribute to the overall growth of the real estate market. These developments not only attract more tourists but also facilitate the movement of people and goods, further driving demand in the property sector.
Regional Hotspots: a. Luštica Bay: Positioned on the Luštica Peninsula, Luštica Bay is a flagship investment project in Montenegro. With an investment of 1.5 billion euros, this new town spans over 7 million square meters and offers a range of residential and commercial properties. With nearly 600 residences already delivered and an international community representing over 40 nationalities, Luštica Bay continues to establish itself as a premier luxury destination.
Boka Bay: Boka Bay, Europe's most southern fjord, has become a hub for high-end tourism and real estate investment. With its stunning natural landscapes and UNESCO-protected heritage sites, this area attracts discerning buyers seeking exclusive waterfront properties and luxurious living experiences.
Residential and Commercial Real Estate: The demand for residential real estate remains high in Montenegro, driven by both local residents and international buyers. From luxury apartments and villas to condominiums and waterfront properties, Montenegro offers a diverse range of options to suit various preferences and budgets. Commercial real estate is also gaining traction, particularly in retail and hospitality sectors, as the country's economy continues to expand and attract foreign investments.
Conclusion: Montenegro's real estate market in 2023 presents a wealth of opportunities for investors. With a focus on sustainable development, favourable investment conditions, and a growing tourism sector, Montenegro is solidifying its position as an attractive destination for real estate investment. The market's steady growth, strong capital appreciation potential, and rental income opportunities make it an appealing choice for those seeking long-term returns and a Mediterranean lifestyle. As always, it is essential to conduct thorough due diligence and seek professional advice before making any investment decisions.
Sources:
Central Bank of Montenegro
Ministry of Sustainable Development and Tourism
World Travel and Tourism Council
Montenegrin Statistical Office
Real estate market reports and data from reputable agencies and developers
Note: The blog post has been enhanced with additional recent data and statistics specific to Montenegro's real estate market in 2023. The information provided is accurate at the time of writing and serves as a general overview of the market. It is advisable to consult with professionals and conduct further research for more detailed and up-to-date information.