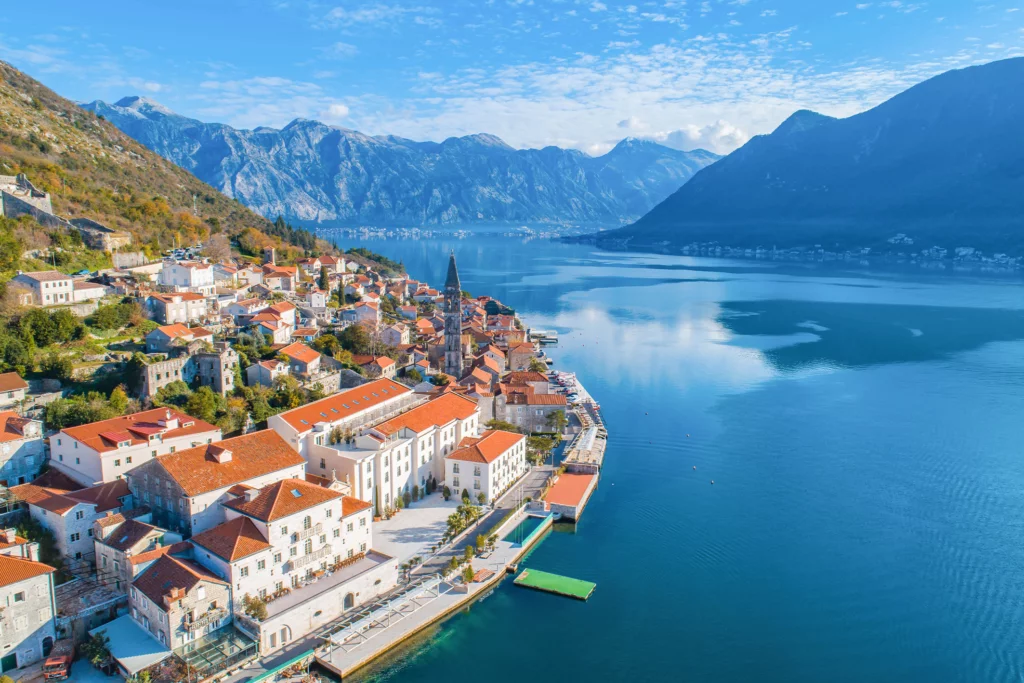 Montenegro is the hottest and most emerging European spot in the central Mediterranean.
Its borders are connected to Italy across the Adriatic Sea and surrounded by Albania, Serbia, Bosnia, and Croatia. The climate and mountainous terrain make Montenegro an exponentially unfold spot for purchasing real estate property. Montenegro is consistently and continuously ranking amongst the top tourist destinations across Europe.
Foreigners have a great relative advantage when buying residential and commercial property in Montenegro. They can enjoy picturesque nature and a comfortable climate. Most people buy houses near the mountains and the sea in Montenegro. The provision of apartments, villas, and townhouses offered by the local markets makes the area more attractive. The most profitable investments that help optimize revenue are along the coastline, where the real estate prices are higher comparatively. The affordability of real estate in Montenegro is relatively competitive, where Euros 1000 is the average cost per square meter and increases for luxury properties to Euros 3000 onwards
Since Montenegro is very diverse, there are many areas for purchasing real estate.
From a business perspective, anyone looking to buy property in Montenegro can choose to reside in Podgorica, the country's capital. With an urban rhythm, life is fast-paced and commercial compared to a serene lifestyle near the coastline. Additionally, there is a difference in prices for average to luxury property, ranging between 1500 Euros to 6500 Euros.
Podgorica's central location falls in the middle of mountains and the sea. Reaching the mountains and coast takes approximately 40 minutes. Therefore, it attracts active as well as passive vacationers.
Bay of Kotor: Tivat, Herceg Novi, Budva Riviera, all located by the Adriatic Sea, are characterized by luxury real estate in Montenegro, most suitable for connoisseurs. Therefore, the prices are also very high, starting from Euros 2500 and going up to Euros 12000 for more upscale properties.
Foreigners looking for less expensive but high-quality real estate in Montenegro can explore options like Niksic, Kolasin, Zabljak, and other areas in the north side of the country.
Moreover, applying for a residential permit becomes easier in addition to extending the status for preserving ownership rights.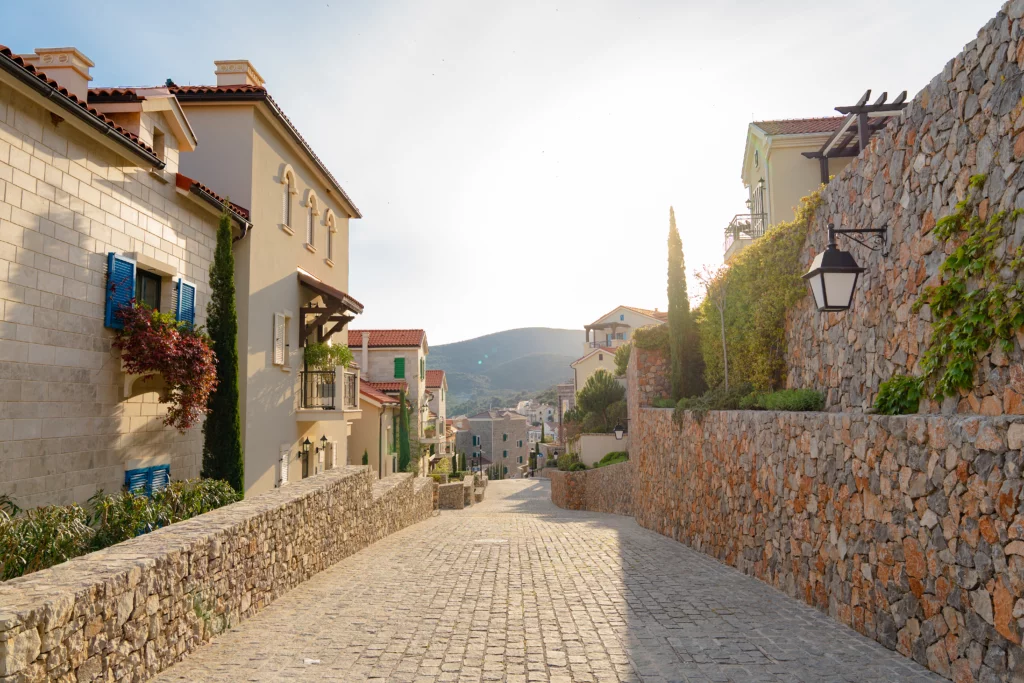 Process of Buying Real Estate 
The documents for purchasing property are bilingual, whereas English and Montenegrin are primarily used. A down payment (Euros 1000-5000) is required to take the property off the market by signing a Reservation Form.
There is a Preliminary Purchase Agreement for obtaining property at a 5% upfront payment, subject to a specific project.
Sales and Purchase Agreement (SPA) serves as the legal proof of purchasing property in Montenegro.
Power of Attorney has to be notarized, as it gives decision-making power to someone else when the primary purchaser is unavailable.
Annex(es) to SPA will be made when some changes are required in the agreement at the time of property handover. They must be notarized. Clausula Intabulandi is the "green light" for property ownership.
Town Association Accession agreements and Lien Statement (5% Purchase Price to be put as a mortgage) are legal documents to become a member Town association formally.
Lastly, additional agreements exist for amenities like parking, marina berths, hotel condo units, and lease and rental aspects.
Individuals who live as permanent residents pay taxes on incomes generated overseas and in Montenegro. Whereas rules are not the same for foreign residents, they only must pay taxes on income earned in Montenegro.
Upon property purchase from the developer, there is currently no real estate transfer tax applicable (3% transfer tax levied on the Buyer for all resales).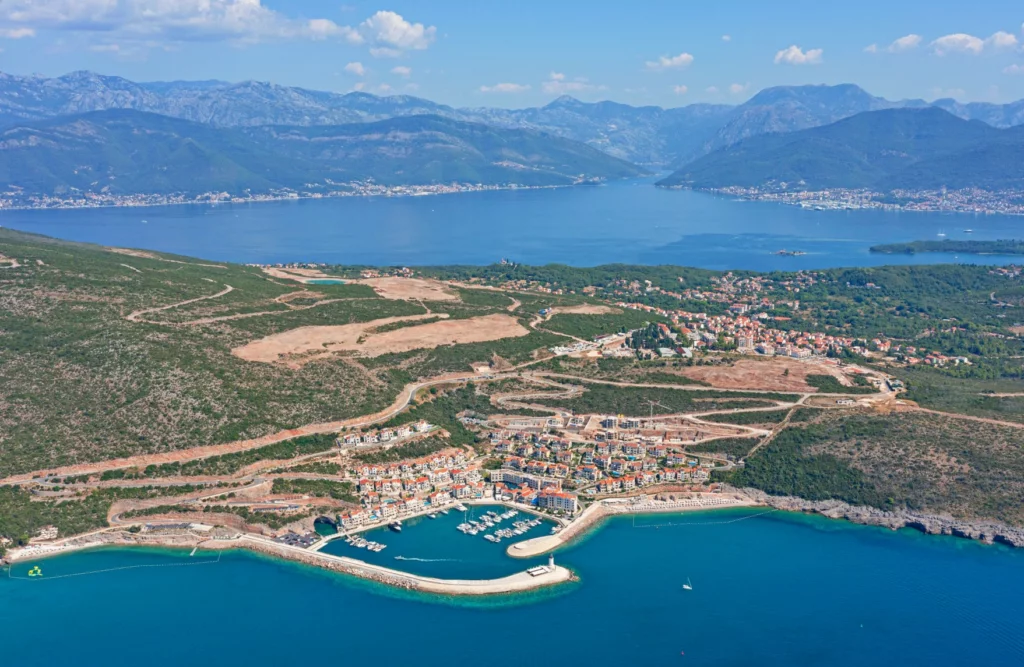 Lustica Bay – A Unique Investment Opportunity
A masterpiece embedding cultural history and heritage, overwhelmingly pleasing views, and next-generation sustainability. "Lustica Bay" is spread over an area of 6.9 hectares.
The masterplan envisages a town centre in the resort's neighbourhood of Centrale, more than 1,000 residences, over 500 private villas and townhouses, 7 hotels, 2 marinas, and an 18-hole golf course.
The infrastructure will include a school and medical centre and further expansion of Luštica Bay's premium amenities. There are built products for sale and off-plan properties for residential purposes in Montenegro. However, we believe and intend to ensure buyer benefits by focusing more on off-plan property here.
Property valuation is growing in monetary terms that will increase over time. Therefore, it is wise to invest now and get your house constructed within two-three years. The choice of property depends on the personal choice as they please primarily to provide an undivided share in the freehold. Moreover, you have the option of obtaining a Leasehold on Commercial space as well as parking space. In regards to property registration, it is by far the most straightforward and most guaranteed since the public notary system. The notary coordinates with tax authorities and the land registry to check all detail. It is an excellent investment for those who want to enjoy their life in a beautiful locality, embracing nature and beauty blend in so harmoniously.
Homeowner benefits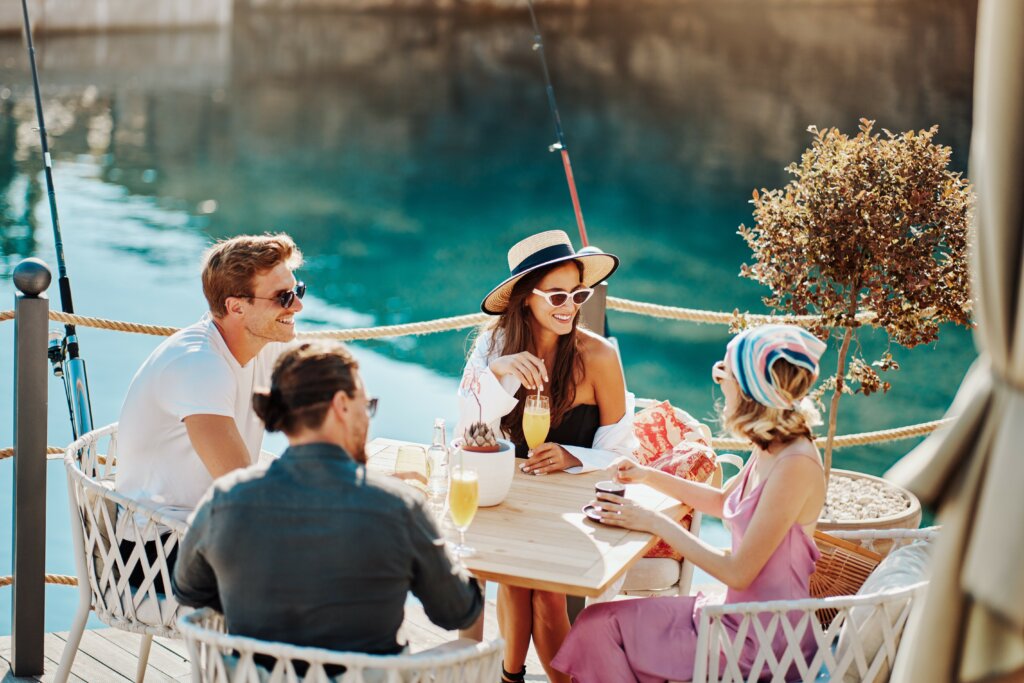 As a homeowner in Luštica Bay, you buy much more than a home. You are becoming a part of Luštica Bay's exclusive lifestyle. To ensure the most harmonious experiences, our residential clients are provided with many unique homeowner benefits.
You have at your disposal our 24-hour customer service, secured car parking, direct access to Luštica Bay's private beach and pools, along with a shuttle service to the promenade, access to the gym/spa at discounted membership fees, and year-round property maintenance service at preferential rates.
You can always place your property in our Residential Rental Program, optimizing your purchase by maximising your return on investment.
An exclusive year-round property management and maintenance service, including upkeep, maintenance, and landscaping, available at a preferential fee
Access to Luštica Bay's beaches and pools, along with priority reservation benefits for other beaches within the complex
Indulge in Luštica Bay's facilities, from a relaxing massage at the spa to the enjoyable marina moorings, gym, restaurants, shops, and boutiques
Shuttle service to the Promenade
Access to rental pool managed by Luštica Bay's Property Rental Service
Return on investment through our Residential Rental Programme
Customer service
24/7 security with video surveillance
With the expansive existing and upcoming projects, there is a limited collection of properties to suit any personal requirements; get in touch today at sales@lusticabay.com to find out our latest investment opportunities.