Boasting mediaeval towns, miles of unspoilt beaches and picturesque mountains, whether nature, adventure or relaxation, Montenegro has it all. Bypass the Summer crowds and visit Montenegro in Spring to embark on a unique experience in one of Europe's most up-and-coming destinations.
REASONS TO VISIT MONTENEGRO IN SPRING
If you're wondering why you should visit Montenegro in Spring, here are 10 reasons that will have you booking a flight and packing your suitcase!
1. Montenegro in Spring Means Perfect Weather Conditions
Spring is arguably the best time to visit Montenegro. Montenegro weather in April and May sees the warmer temperatures arrive without the blistering heat of Summer. With temperatures in the low twenties and the days filled with sunshine, it's an idyllic time of year to take a leisurely dip in the Adriatic, explore mediaeval old towns or head out into nature.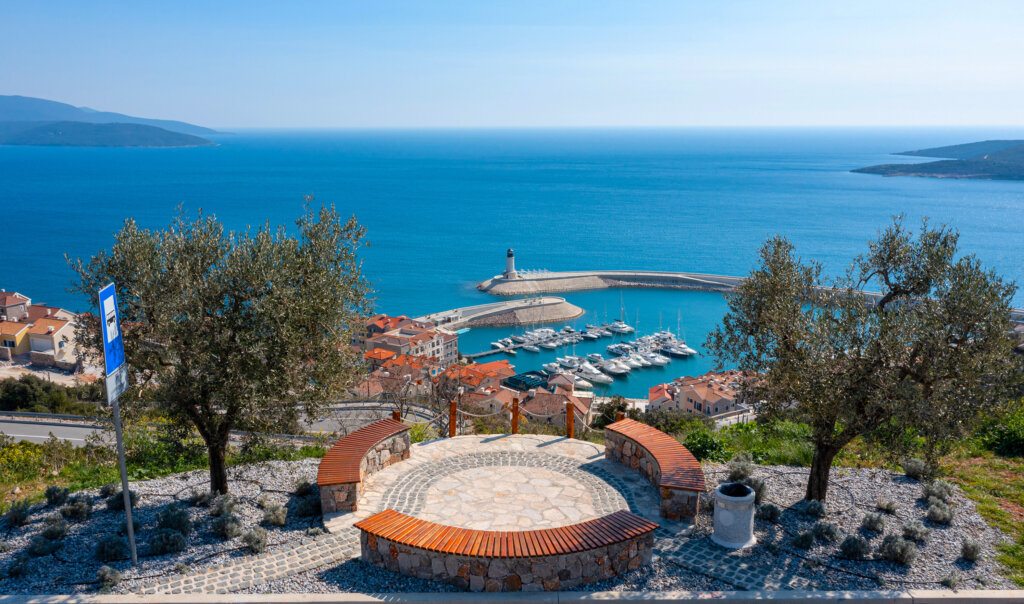 2. Spring in Montenegro is the Ideal Time for City Exploring
The summer heat can make city exploring less than comfortable. By visiting Montenegro in Spring, you can discover its charming old towns without the soaring temperatures. Full of history and cultural attractions, whether you want to marvel at the Baroque architecture, browse local arts and crafts or linger over a coffee in a quiet piazza, each of Montenegro's old towns has a charm of its own.
Here are some Montenegrin towns not to miss:
Kotor – Spring in Kotor means you can forgo the usual crowds found in the Venetian old town and its winding marble alleyways. Full of beauty and atmosphere, spend the day exploring chic boutiques, traditional eateries and historic churches, take a stroll along the promenade or hike to San Giovanni Fortress for a truly spectacular view of the bay's glistening waters and towering mountains.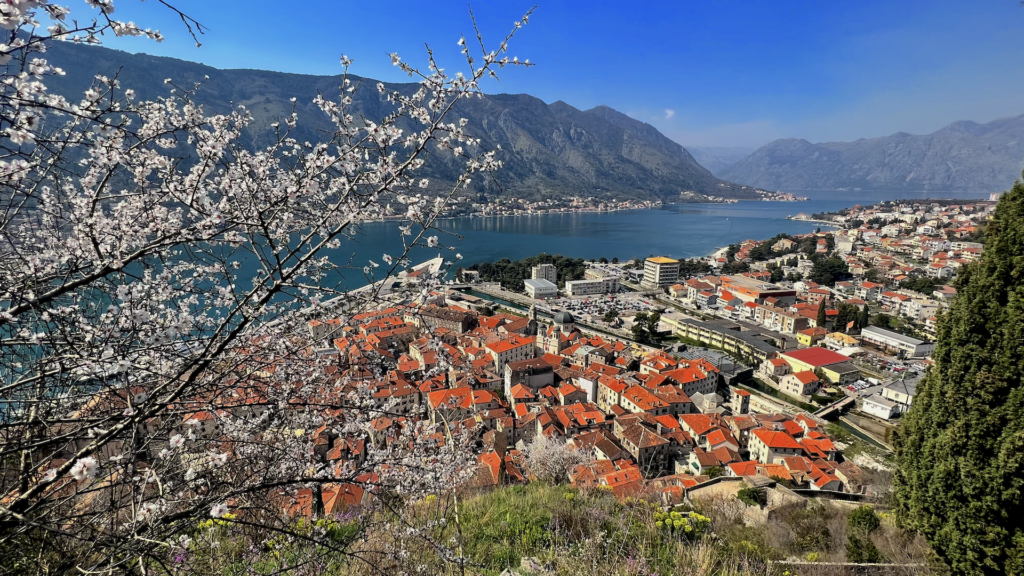 Tivat – Explore the modern glamour of Tivat and don't miss the promenade and gastronomic wonders of its restaurants. Spring in Tivat is a great time to explore the sacred monuments of Ostrvo Cvijeca, the Renaissance Summer House Buca or take a dip while enjoying the beach at Plavi Horizonti.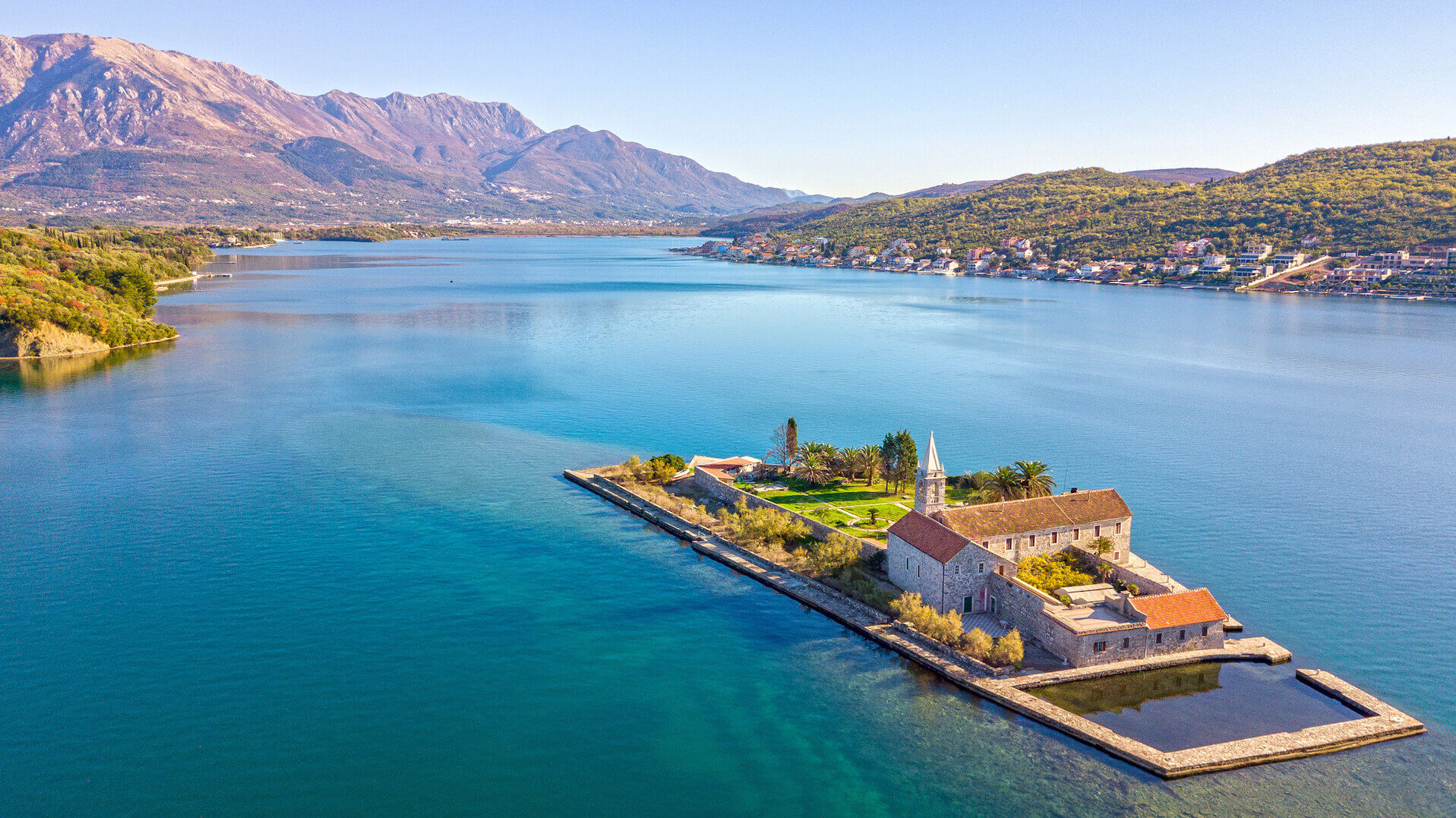 Budva – If you visit Montenegro in May, be sure to make time for Budva. The much-loved "Spring Night Under Masks" sees the town play host to a carnival parade where you can enjoy good music, delicious wine and learn about the area's cultural heritage.
Herceg Novi – Spring in Herceg Novi means you can experience the true appeal of this peaceful beachside town. Whether kayaking across the bay to the picturesque village of Rose, following the winding stone streets to Savina Monastery or taking a boat trip to Žanjice Beach, there's plenty to keep you occupied.
3. Explore the Great Outdoors at Montenegro's National Parks
If you visit Montenegro in Spring, its five national parks will be in full bloom and boasting an incredible amount of biodiversity. Hike in the company of dramatic landscapes at Durmitor National Park & Biogradska Gora, explore the thick pine forests of Boka Bay or enjoy a tranquil retreat at Lake Skadar's National Park. Further afield, don't miss the monumental mountain top mausoleum in Lovćen National Park or the towering scenery of Prokletije National Park to discover why Montenegro's nature is considered truly world-class.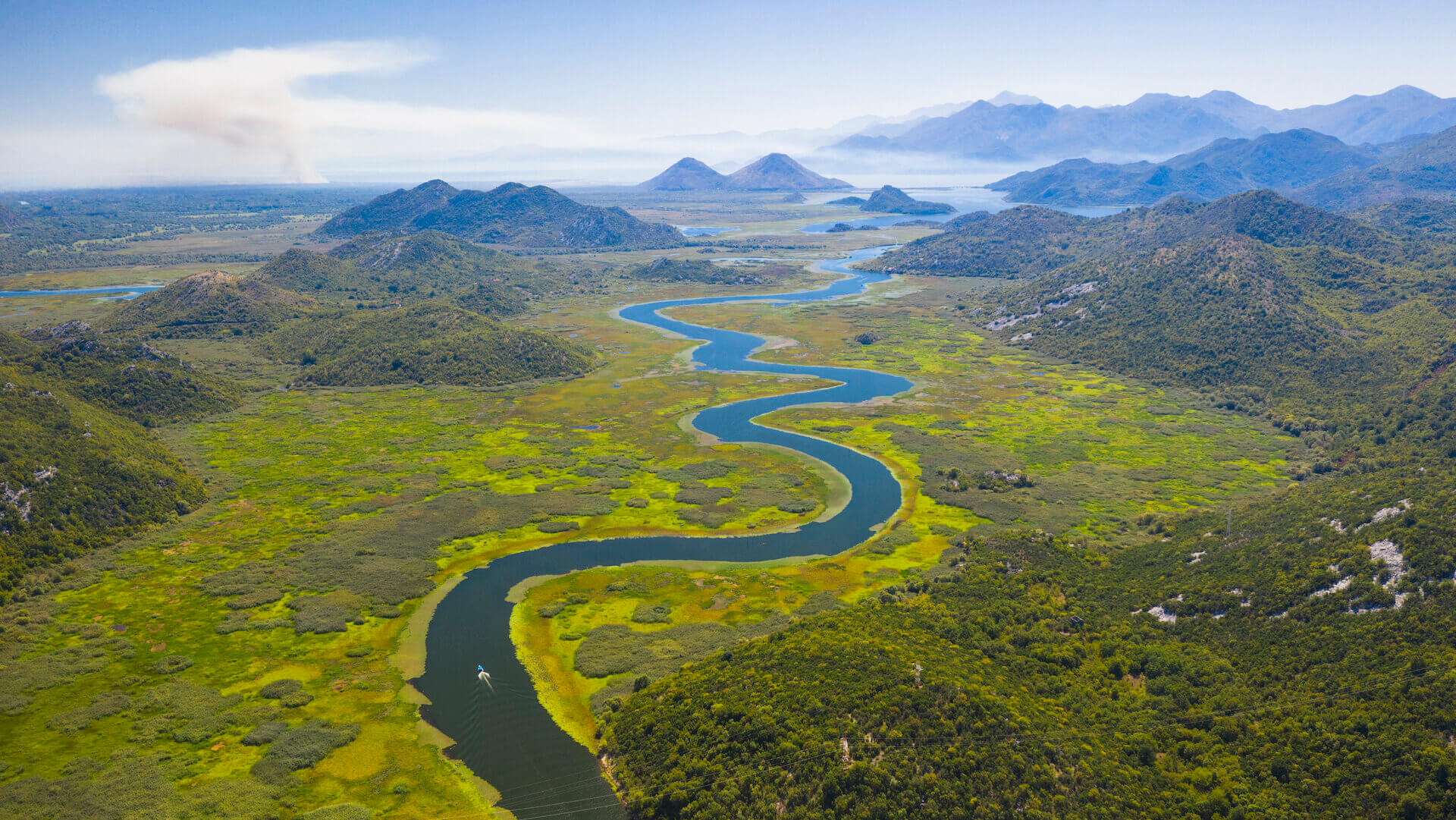 4. Stay Active with Spring Hiking and Biking
Set out into the Montenegrin countryside during Spring and you'll be rewarded: the country is a hiker and biker's dream. Whether trekking through forests to witness the seasonal colours at their most vibrant, cycling mountain footpaths, or following trails to quaint coastal towns, the country is bursting with unexploited and expansive routes.
5. Taste the Local Wine and Gastronomy
Montenegrin wines have a long tradition and the country's mild climate is ideal for wine production. From indigenous wines like Vranac to Merlots to Chardonnays, Montenegro boasts a diverse and delicious wine scene. There are wine tours all around the country, taking you on walks through old towns to small boutiques or into the countryside to expensive vineyards.
Plantaze winery has a long wine-growing tradition and Savina winery, located at the entry to the Bay of Kotor alongside Savina Monastery is another not to be missed. Close to Podgorica, Krgović boasts 12,000 grapevines of many varieties and Mola winery is an important stop on Montenegro's wine road recognised for its views over the Roman Doclea and Moraca canyon.
As well as plenty for oenophiles, foodies can rejoice too because Montenegrin gastronomy is certainly worth exploring. Top recommendations include Njegusi prosciutto and cheese from the mountain village of Njegus, both delicacies and a long part of the Montenegrin culinary tradition. Ispod saca – a clay pot dish with lamb, veal or goat roasted with vegetables – is certain to satisfy meat lovers, while Buzara, a coastal speciality where shellfish, usually prawns, is cooked in a red or white sauce will tempt seafood fans. 
While the coastal regions offer an abundance of freshly caught seafood and Mediterranean-inspired dishes, farms all across the country offer fresh fruit and vegetables for sale and open markets are bursting with colourful produce. Montenegro is famous for its olives and some of Europe's most delicious olives and olive oil hail from its groves. Honey is another delicacy which makes the perfect sweet souvenir unique thanks to its dark, thick appearance and herbal aroma.
6. Explore Montenegro's Waterways by Boat
Head out into the calm waters of Montenegro's bays, lakes and fjords and find yourself soothed by the rhythmic motion of a boat as you forge onwards in the company of towering limestone mountains and scenic coastal towns.
Explore Boka Bay to soak up lakeside history, architecture and culture, and attractions like the Blue Cave. Skadar Lake is another ideal location for boating where you can spot local birds and discover Kom Monastery and the Fortress of Lesendro before taking a cooling dip in the crystal waters.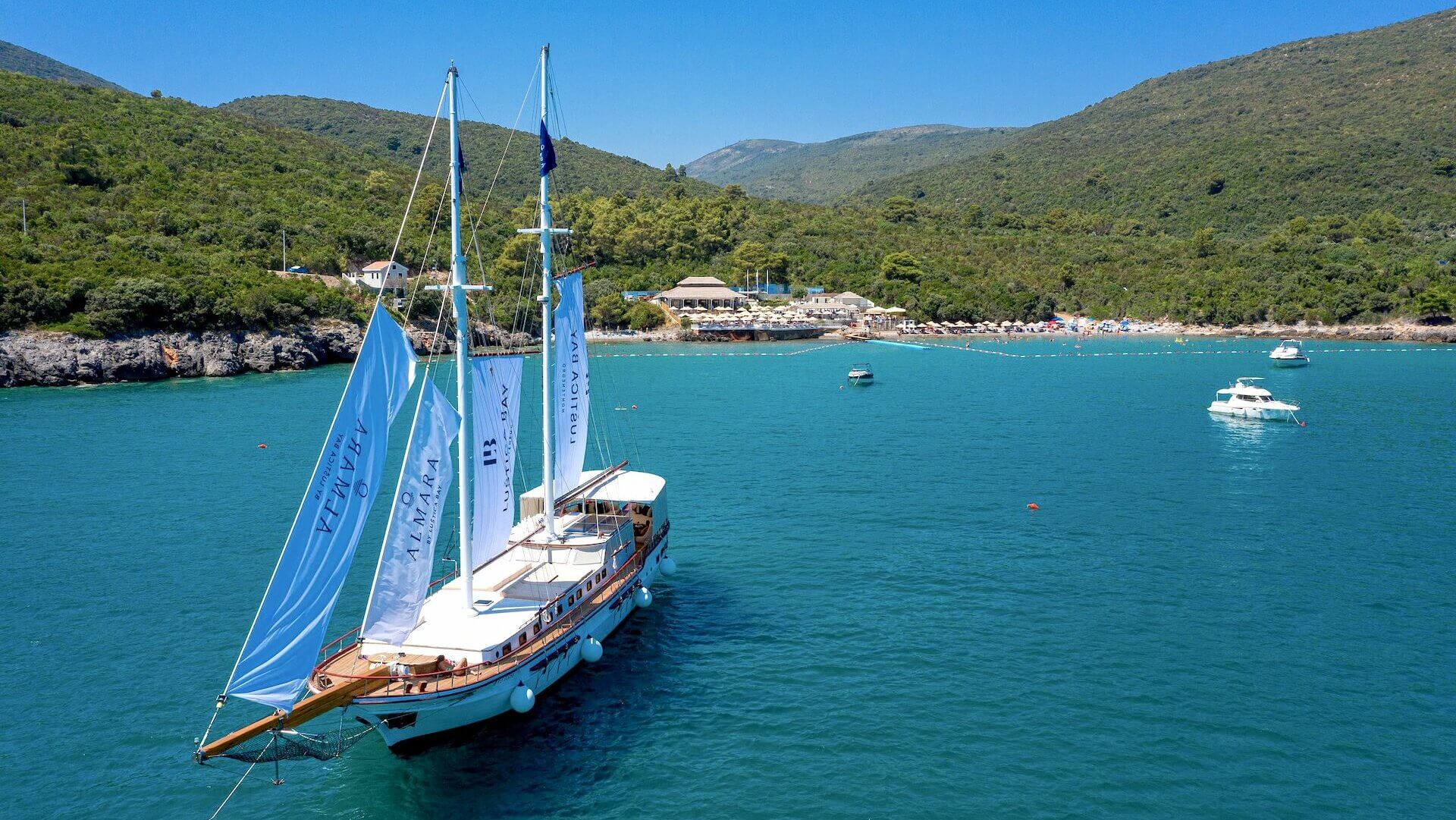 7. Enjoy a Relaxing Picnic on the Beach
Visit Montenegro in Spring and spend an idyllic afternoon on one of its pristine beaches, whether a white sand beach on the famous riviera of Ulcinj or Ada Bojana to white-sand beaches in Budva and the stunning Bay of Kotor.
Spring is arguably the best time to visit Montenegro's beaches as you might have many of them to yourself without the Summer crowds. Take in panoramic shoreline views of the Adriatic while enjoying a picnic of local delicacies from cheese to meats, and a chilled glass of wine should you be so inclined.
Amongst those not to be missed include Cape Veslo, a beach ideal for nature lovers looking for a romantic atmosphere where you can also access the Blue Cave with its iridescent blue waters. Another ideal spot for a picnic is Rose beach, located in the fishing village of the same name, where you can embark on some pre-picnic snorkelling.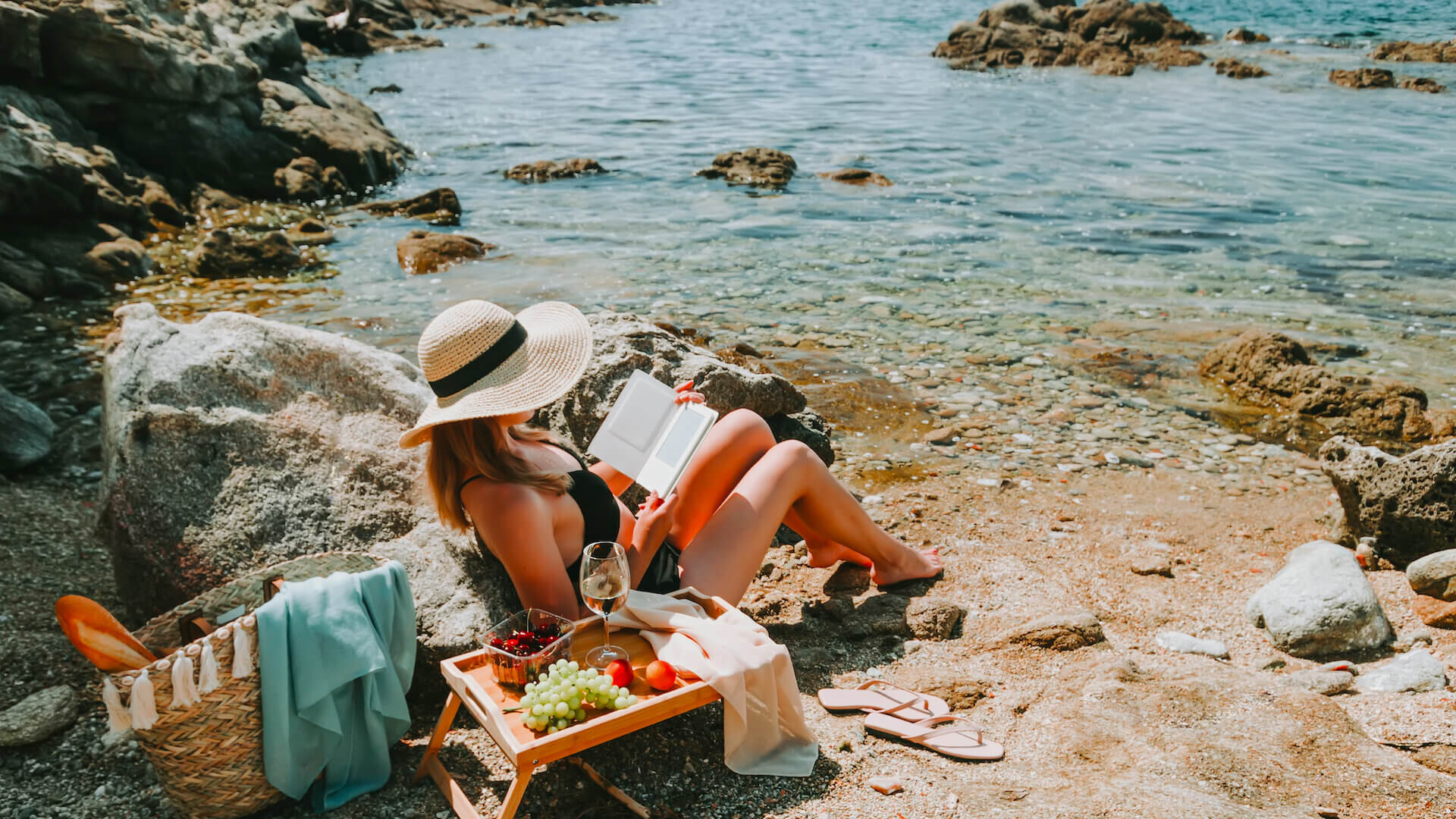 8. Set Sail to Explore the Adriatic
Whether you want to charter your own boat or jump abroad for a relaxing cruise, Montenegro is a haven for sailors and aquatic enthusiasts. Set sail to discover hidden coves, walled cities, quiet beaches and UNESCO heritage sites. The 300 km coastline of the Adriatic presents a wealth of ancient fortresses and bustling marinas that make the perfect place to disembark before jumping back aboard and setting sail to the next destination.
Perast, one of the highlights of the Bay of Kotor is a beautiful baroque town with a romantic waterfront that beckons to sailors. Our Lady of the Rocks Island is another islet across from Perast with a church dating back to 1722. Set sail close to Herceg Novi and you'll encounter Mamula island where you can take a walk around its well-preserved fortress. Fort Arza, a citadel on the Luštica peninsula, welcomes you into Boka Bay and offers a great vantage point from which to take in mesmerising views.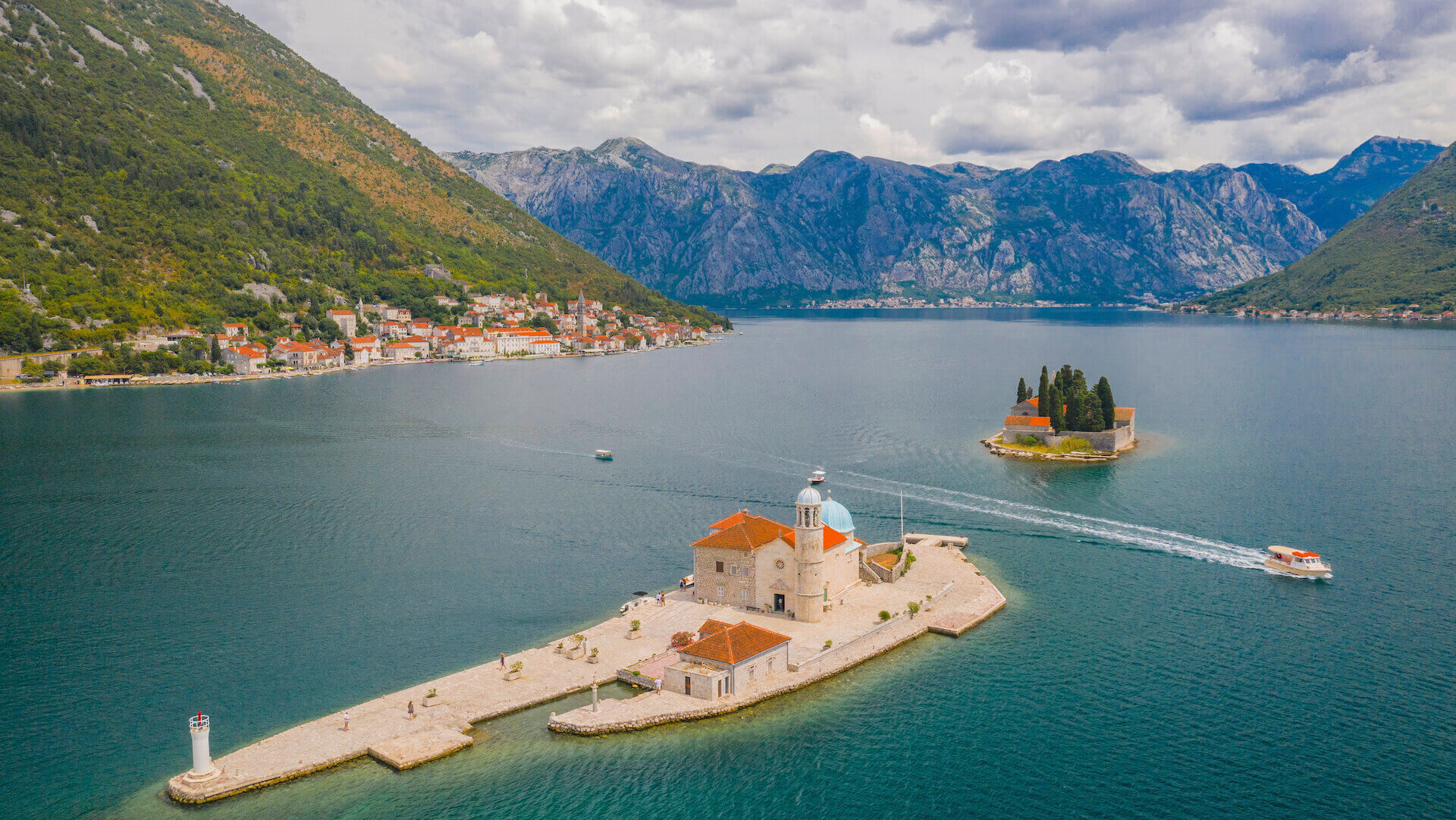 9. Get your Binoculars for Some Bird Watching
Montenegro in Spring is one of the best times of the year for birdwatching. With wetland, highland, forests and meadows, the country's diverse terrain is home to a whole host of indigenous species and migratory birds.
Lake Skadar has over 280 different species of birds and is famous for breeding birds like the Dalmatian Pelican. Its willows and reedbeds make the perfect spot to witness the mating rituals of birds amongst wetland life in all its glory.
Solila Nature Reserve is another prime location for bird watching and now is an ideal time to visit. After more than 10 years flamingos have returned to Solila wetlands, a testament to Montenegro's commitment to protect endangered and rare wetlands.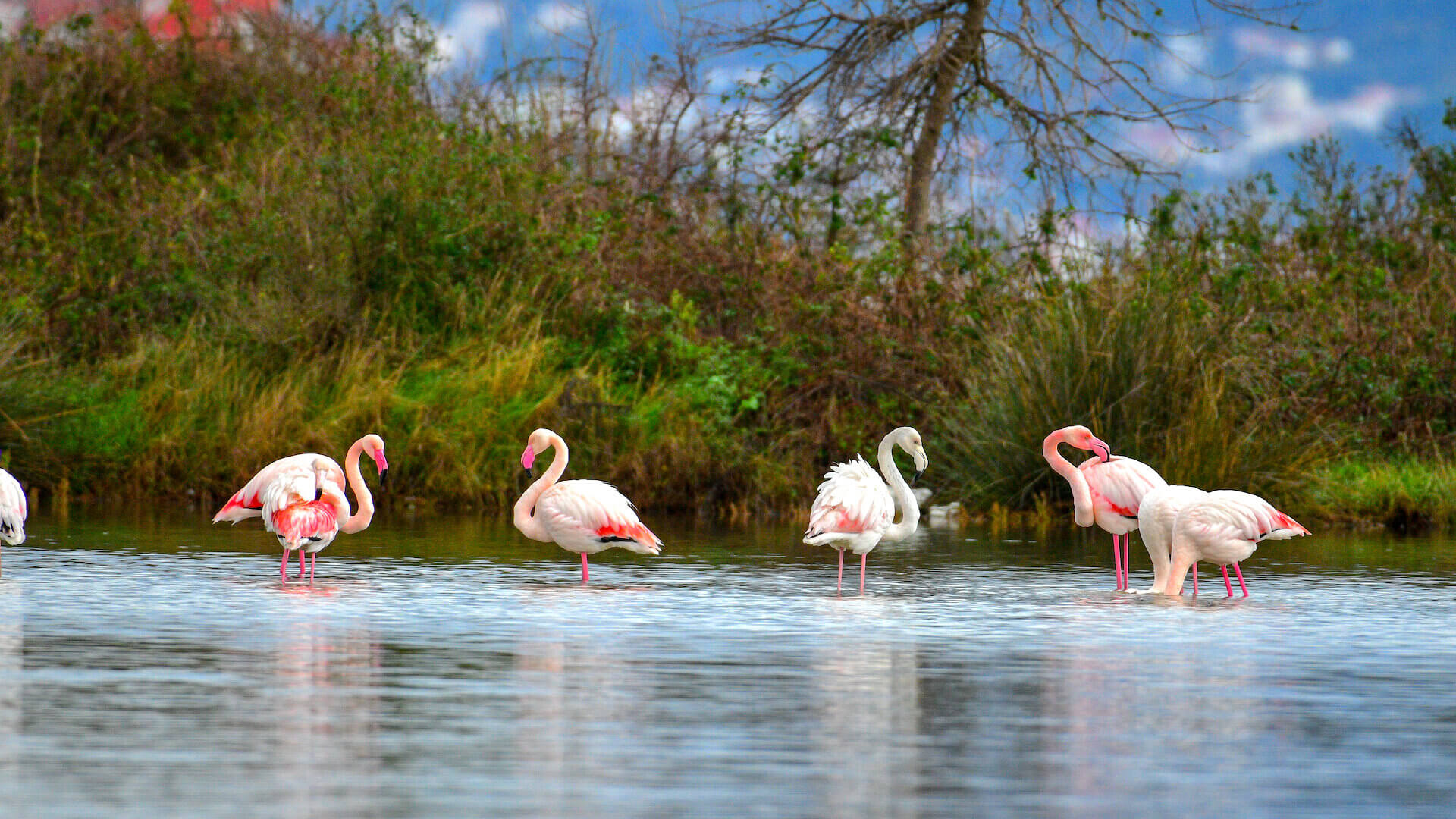 10. Get off the Beaten Track on a Jeep or ATV Adventure
See a wilder side to Montenegro by heading off-road via jeep, ATV or dirt bike. Off-road tours let you enjoy the mountain scenery up close while immersing yourself in the sights, sounds and smells of the country's wild beauty. Dirt tracks add an extra thrill to any adventure, whether it's a jeep safari through a national park or lakeside motorbike ride. Don't miss the unique routes around Luštica Bay where you can meander through charming groves of ancient olive trees.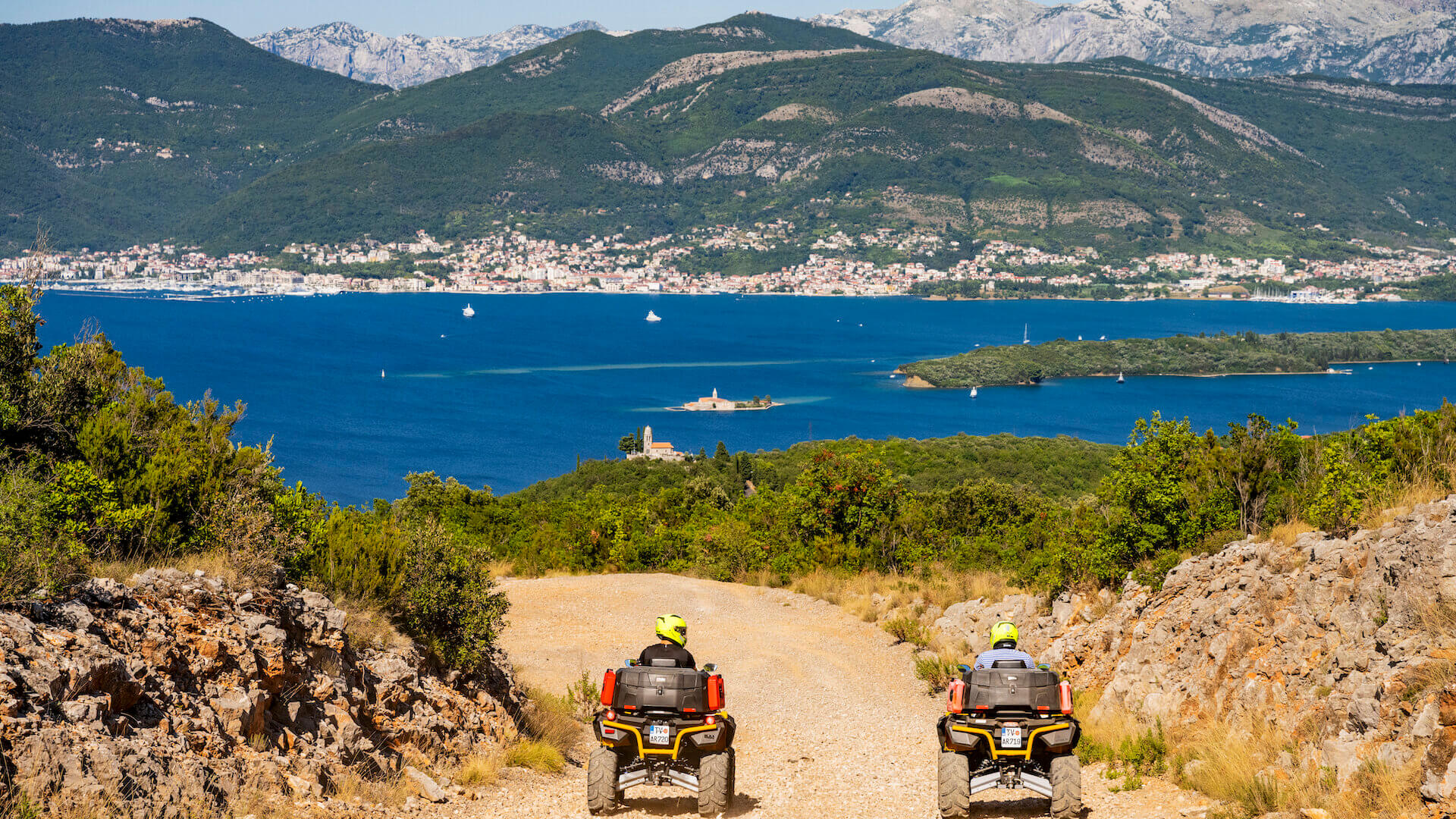 Year-round, Montenegro's attractions are worth exploring, but we think you should visit Montenegro in Spring to experience its full offering. Whether you're looking to discover the country's charming old towns, hike or bike into the countryside, take a relaxing picnic on the beach or discover the tastes of Montenegro on a food and wine tour, or property in Montenegro, there's plenty to discover as the warm Spring weather arrives.
Prepare your Spring escape in Montenegro and book your stay at the core of it all, Luštica Bay.