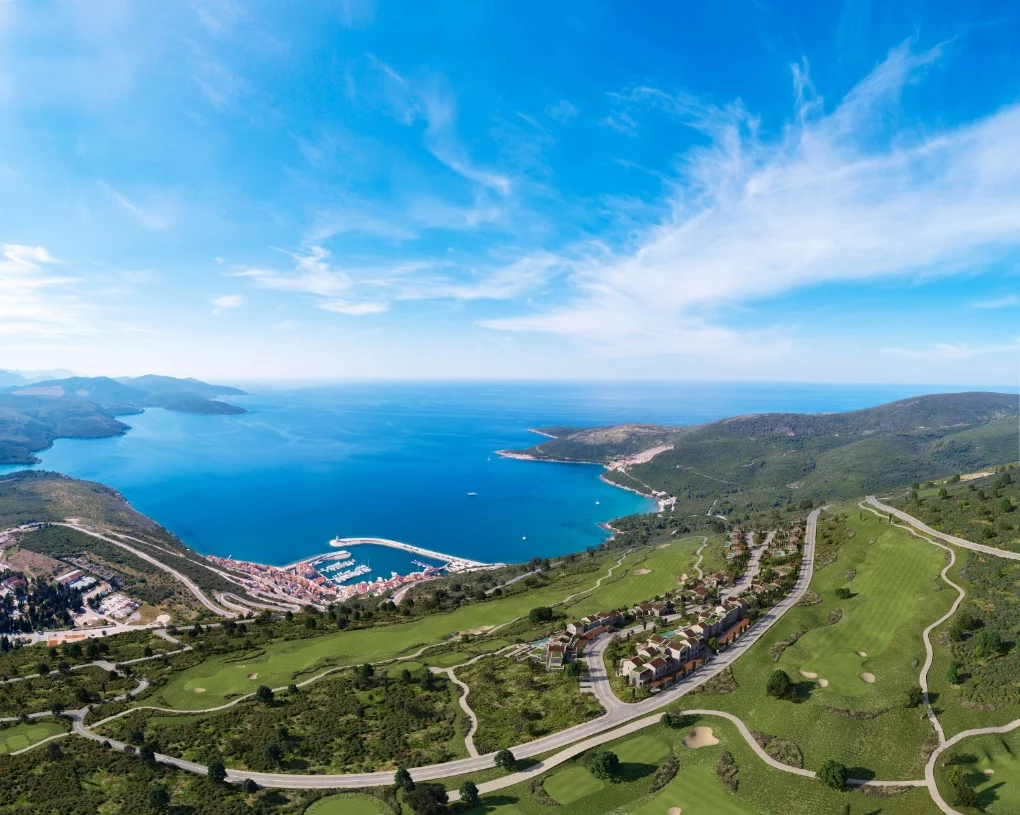 Introducing "The Peaks" at Luštica Bay: Your Ultimate Luxurious Golf Haven by the Sea
Experience true luxury with "The Peaks" at Luštica Bay, an emblem of elite living above the breathtaking coastline of Montenegro. Offering much more than a second home, it provides a lifestyle enriched with tranquillity, opulence, and an unmatched sense of sophistication.
Wake up each day to the awe-inspiring vistas of the Adriatic Sea, all from your own luxurious villa. Enjoy mornings teeing off on the seaside golf course, a world-class treasure nestled amid lush, verdant hills. Picture nights spent hosting soirees in a space that marries modern elegance with timeless luxury.
For the discerning individual, those who appreciate quality and yearn for the extraordinary, "The Peaks" extends beyond an investment—it's an opportunity. A chance to acquire Montenegro's most coveted real estate, to be part of a community that cherishes privacy, connection with nature, and unparalleled luxury living.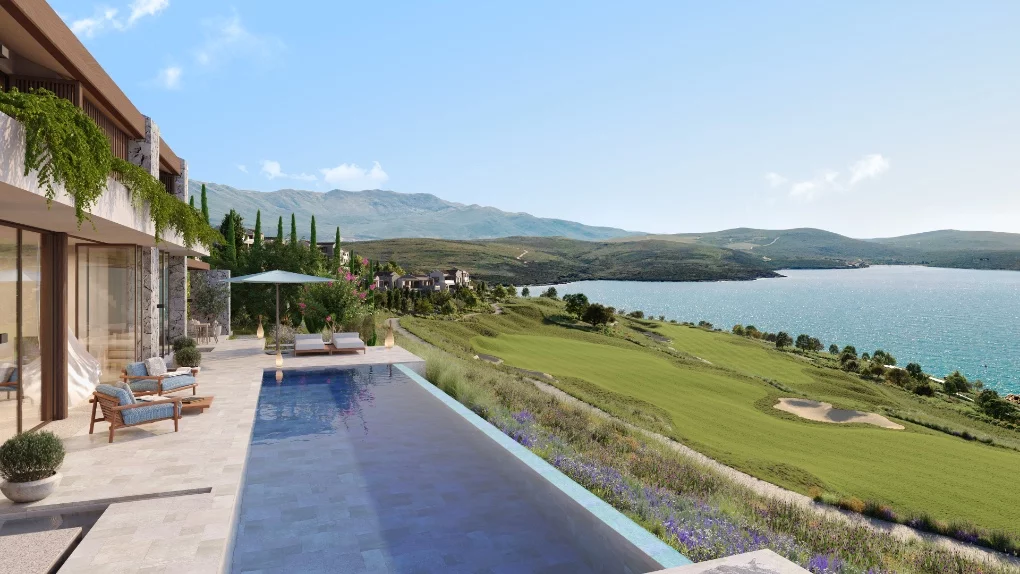 Experience Unrivaled Luxury and Sustainable Design at Botanika
Explore Botanika, the Peak's premier neighborhood, and choose from a plethora of outstanding properties—from opulent 1-bedroom apartments to magnificent 4-bedroom luxury villas. Private pools, striking outdoor dining areas, and award-winning architecture offer residents an unmatched, exclusive lifestyle only few can dream of. Revel in the tranquillity and seclusion offered by Botanika's extraordinary properties, a sanctuary for you to unwind and cherish life's magical moments.
Every property in this exclusive project is designed with an environmentally-sensitive approach, marrying traditional Montenegrin architectural elements with sleek, modern design. These extraordinary spaces feel connected with their remarkable surroundings yet stand out with their sophistication and design refinement. Prioritizing sustainability along with luxury, the properties boast an impressive exterior design, using local materials to create a sense of unity with the local environment.
Just outside your door, immerse yourself in Montenegro's first and only seaside golf course. This 18-hole, competition course, designed by golf legend Gary Player, is beautifully integrated with the awe-inspiring local environment, an addition that accentuates this exclusive neighborhood and demonstrates Luštica Bay's commitment to providing the highest levels of luxury.
So, whether you're a golf enthusiast seeking a personal sanctuary, a family desiring a nature-enriched escape, or an investor looking for a lucrative real estate opportunity, "The Peaks" offers a unique experience tailored for you. Prepare for a journey filled with unparalleled luxury, comfort, and design. Welcome to "The Peaks" at Luštica Bay—welcome to Life. Elevated.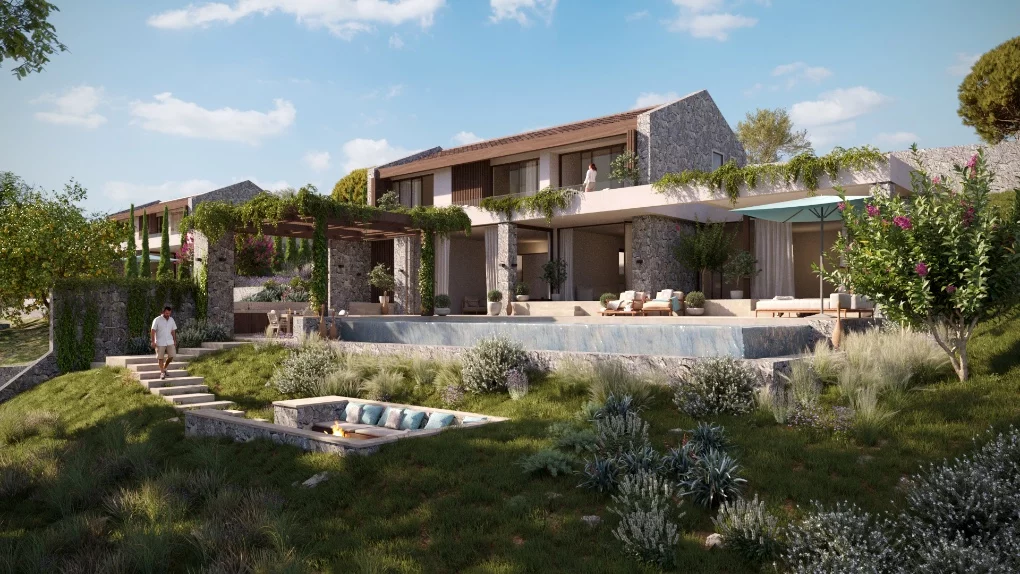 Behind the Design: The Architect's Vision for The Peaks
Join us as we uncover the inspiration, approach, and unique elements that make "The Peaks" a design masterpiece, harmonizing Montenegro's natural beauty with the pinnacle of contemporary, luxury living—in the architect's own words.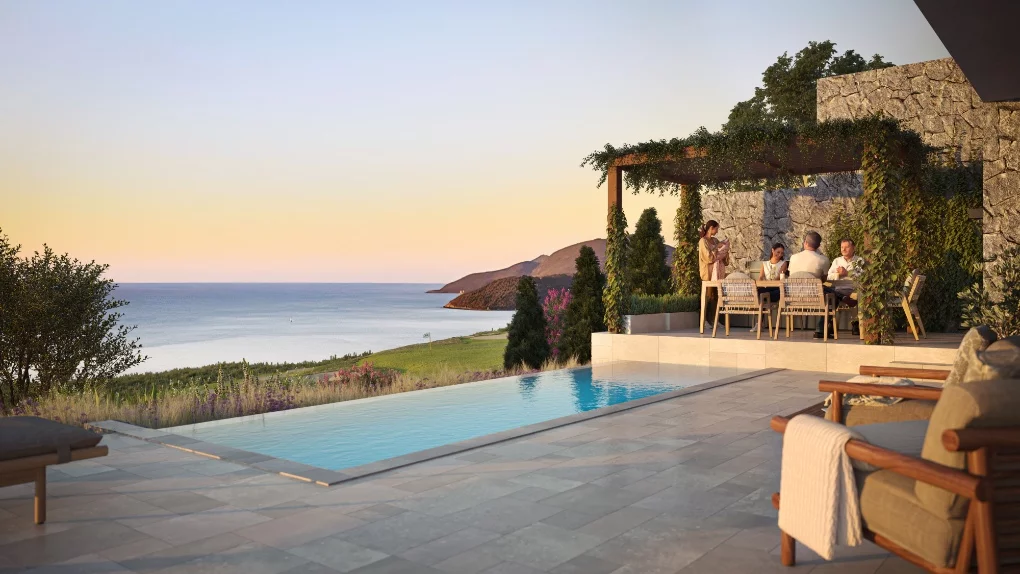 Capturing Montenegro's Captivating Landscape
"Set between a lush, green hillside and the turquoise Adriatic Sea, "The Peaks" is a tribute to the enchanting beauty of Montenegro's landscape. We've integrated discreet, low-density structures to create a constellation of retreats that are as much a part of the scenery as they are a touch of contemporary luxury."
Blending Traditional Montenegrin with Modern Design
We've artfully merged traditional Montenegrin materials and techniques with modern design, establishing a neighborhood that honors local vernacular while adding a touch of modernity. Natural elements like stone and wood lend authenticity to these contemporary structures, harmonizing them with the landscape and the region's architectural character.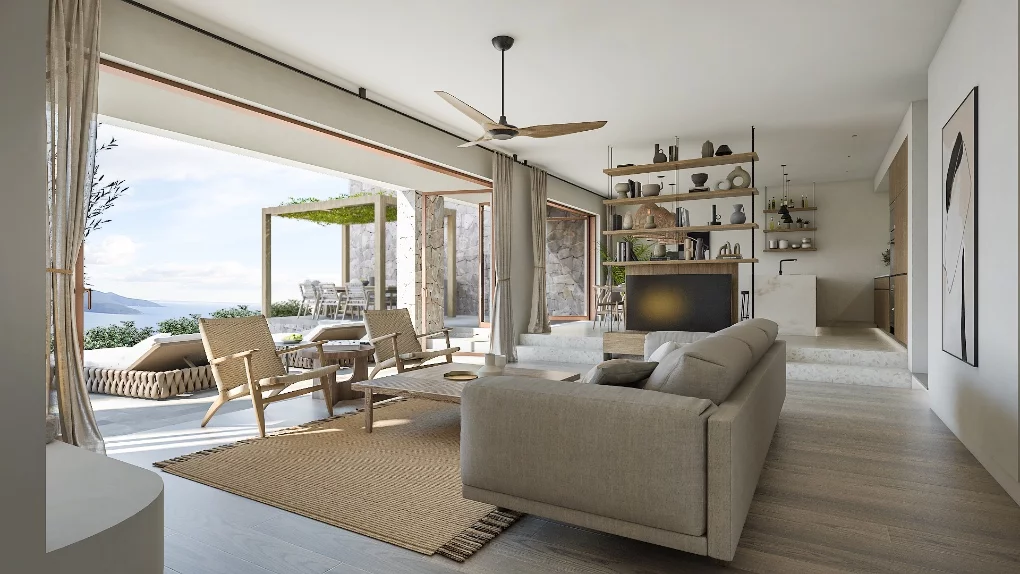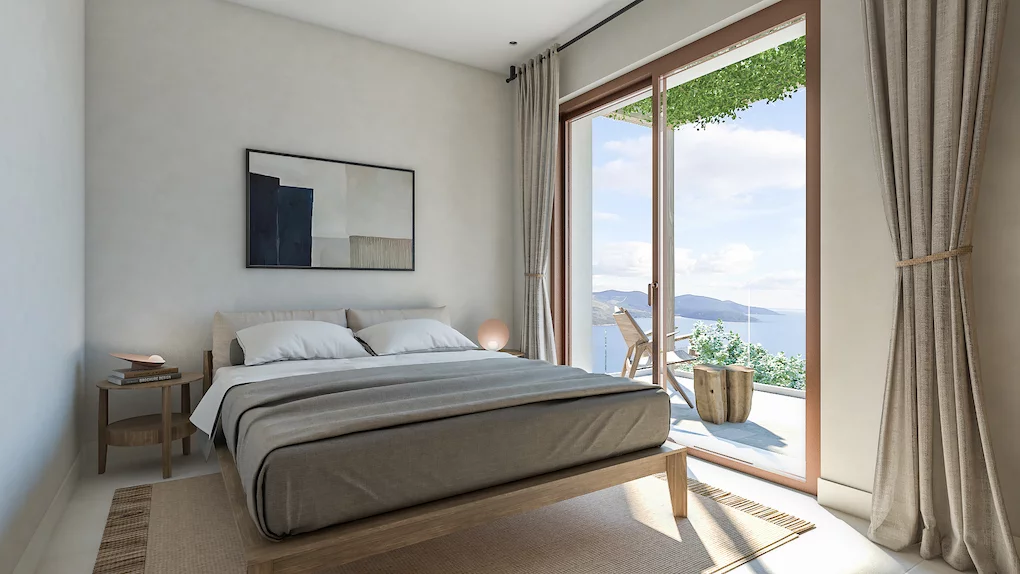 Creating a Harmony of Interiors and Exteriors
Our design philosophy responds to individual needs while prioritizing timeless values—light, quality materials, spatial generosity, and a site-specific approach. Step inside and feel the and feel the perfect balance of nature-inspired interiors and stunning exteriors. We've incorporated earthy tones, natural materials, and soft fabrics to create a sense of tranquility and warmth, while generous scale, meticulous detailing, and custom furniture enhance the feeling of luxury and sophistication.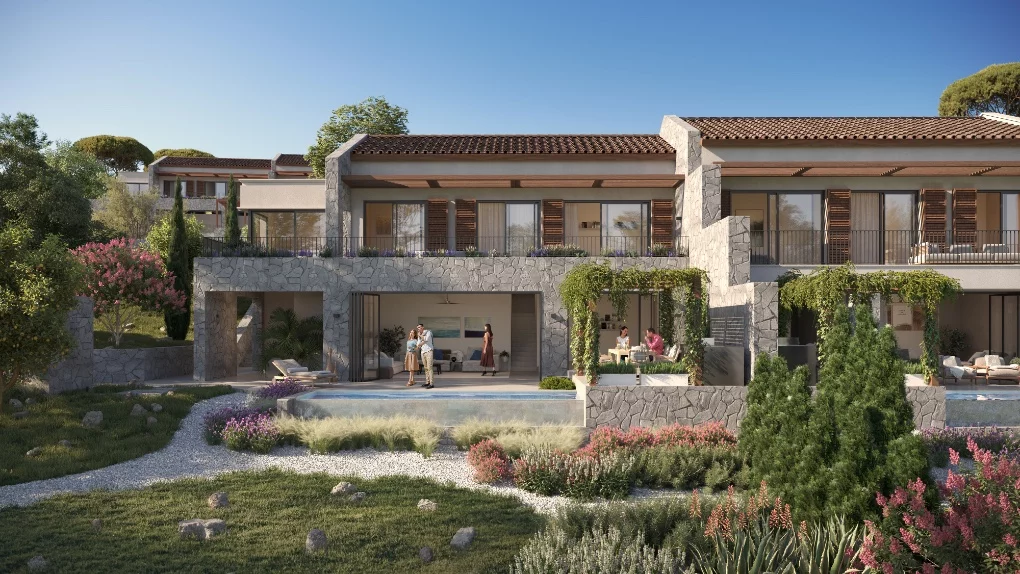 Balancing Luxury with Environmental Sensitivity
"The Peaks" is not just a luxurious development—it's a commitment to the environment. We've adopted an environmentally sensitive approach, integrating energy-saving technologies and valuable bioclimatic techniques to ensure sustainability without compromising on comfort or opulence.
Whether you're looking for a second home that mirrors your lifestyle aspirations or seeking to invest in Montenegro's prime real estate, this luxury development is the answer to your dreams. Learn more about the available exquisite properties at thepeaks.lusticabay.com. The lifestyle you've been dreaming of awaits at "The Peaks" at Luštica Bay.

Ready to Elevate Your Lifestyle?
If the exquisite lifestyle offered by "The Peaks" at Luštica Bay has piqued your interest, we invite you to connect with us. Our experienced sales team is eager to assist you in exploring your options and can provide further information about these extraordinary properties.
Don't hesitate to reach out to us at sales@lusticabay.com or call +38267050550. We are also available on WhatsApp and Telegram for your convenience.
Experience the difference at "The Peaks" at Luštica Bay, where luxury, nature, and elegance converge. We look forward to welcoming you to a life elevated.