Awaken to the mesmerizing Adriatic blue at Luštica Bay, where every morning feels like a dream. As you throw open the shutters, the scent of the sea envelops you. Take a stroll downstairs for a sea-view cappuccino at Luštica Bay Montenegro, where choosing between diverse beach concepts and lounges becomes a delightful challenge.
The question isn't whether to visit Luštica Bay, but when.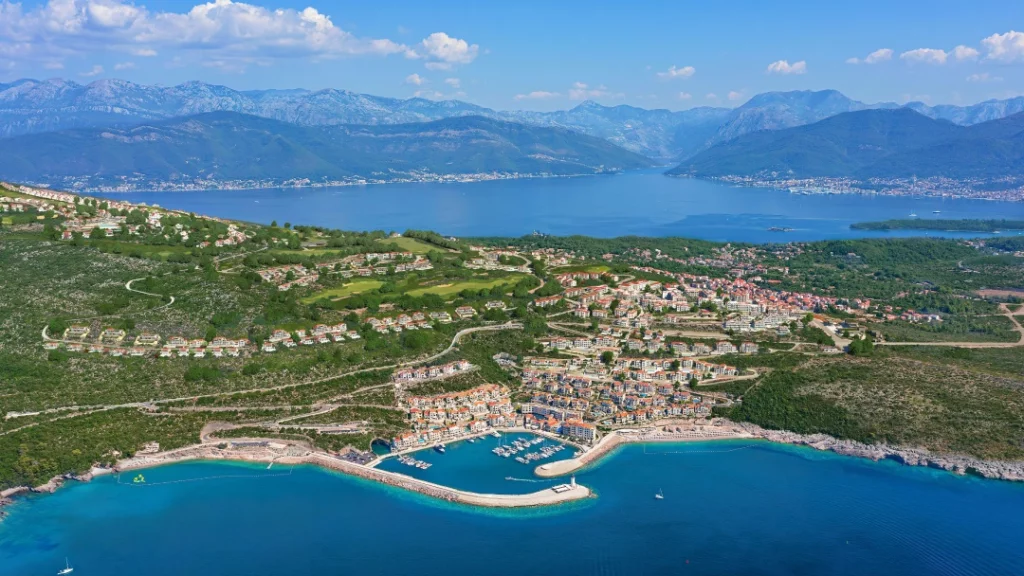 Nestled near bustling Tivat and the UNESCO protected sites of Kotor and Perast, which are some of the top Montenegro sights, Luštica Bay offers a year-round escape, radiating summer's perfect glow. From the pristine beaches to its hidden treasures, this is a Montenegro destination to savour.
Ease of Access: Luštica Bay's strategic location ensures convenience. With three international airports – Tivat, Dubrovnik (Croatia), and Podgorica – nearby, you can fly in from major European cities and reach Montenegro in under 3 hours. Soon, you'll be swimming in the Adriatic.
A Sunny Safe Haven: Regardless of origin, you'll find compatriots among over 400 families from 40 countries that have chosen Luštica Bay as their sunny sanctuary. Safety is paramount, and children play freely, fostering a sense of belonging and creating timeless memories.
Rooms with a View: From spacious studios for solo travellers to opulent townhouses and penthouse apartments offering Adriatic vistas, Luštica Bay's accommodations cater to every preference. Hotel The Chedi beckons, housing restaurants, the spa, and a range of apartments ideal for family holidays. The Centrale neighborhood, surrounded by pine trees, offers views of Lovcen National Park. Lavish sports facilities are steps away, and a playground and outdoor gym cater to fitness enthusiasts.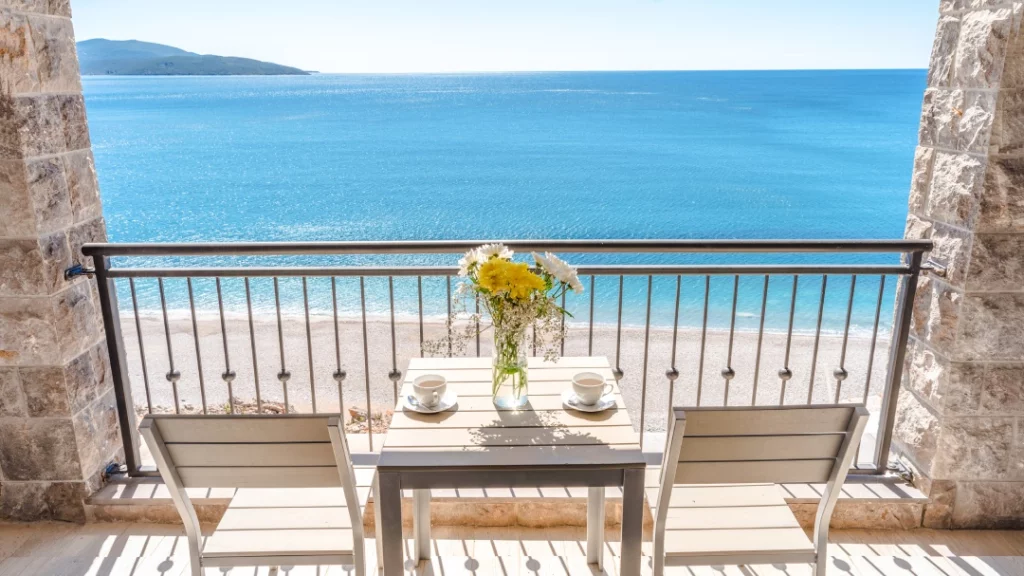 Beach Bliss: Four pristine beaches grace Luštica Bay, a paradise within Montenegro's 112-beach treasure trove. Each beach offers unique experiences, from family-friendly relaxation at Almara Beach Club to exhilarating water sports. Dive deeper into the best beaches in Montenegro.
Unveiling Hidden Gems: The Luštica Peninsula beckons thrill-seekers and tranquillity lovers alike. Explore stone fortresses, villages nestled amid olive groves, and tunnels of naval submarines. Chart a boat course to the Blue Grotto and island fortresses for a sea-soaked day. Discover more attractions within the Luštica Peninsula.
Eventful Escapes: Luštica Bay's vibrant community infuses life with shared passions and endless experiences. Dive into cultural performances, concerts, and exhibitions, extending beyond summer to sports, children's camps, and seafront yoga lessons. Gastronomes relish hands-on kitchen experiences, while nightlife enthusiasts revel in a curated agenda. Stay updated with the Events at Luštica Bay.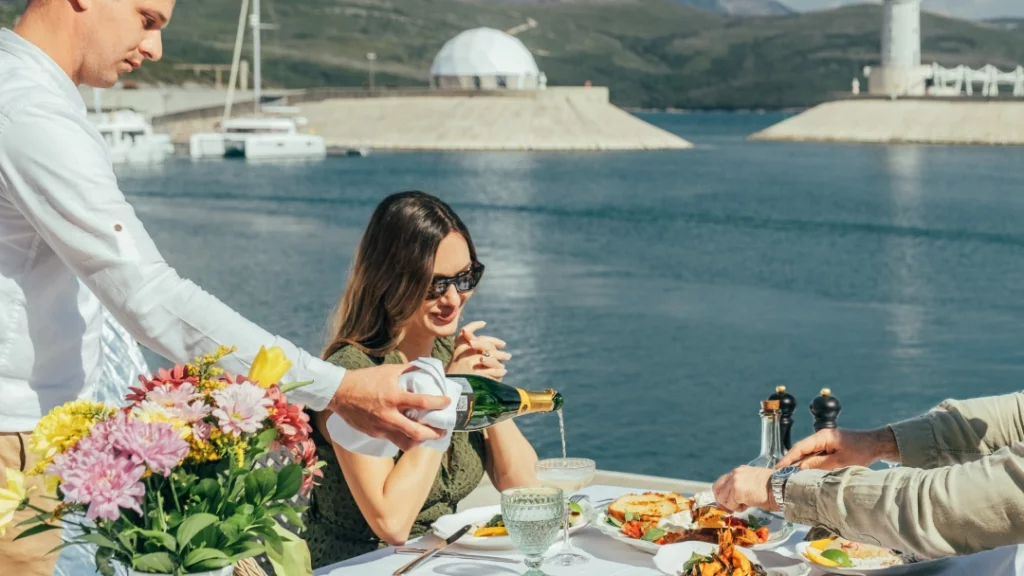 Gourmet Getaway: Luštica Bay's culinary scene tantalizes with locally sourced ingredients and farm-to-table freshness, inviting your palate on a rejuvenating holiday. Explore the Dining Options at Luštica Bay.
Experience Montenegro's allure, from waking up to coastal vistas to exploring historic gems. Luštica Bay is more than a destination; it's an invitation to an unparalleled coastal lifestyle. If you're considering making this paradise your home, explore Montenegro property sales offers for the best deals.