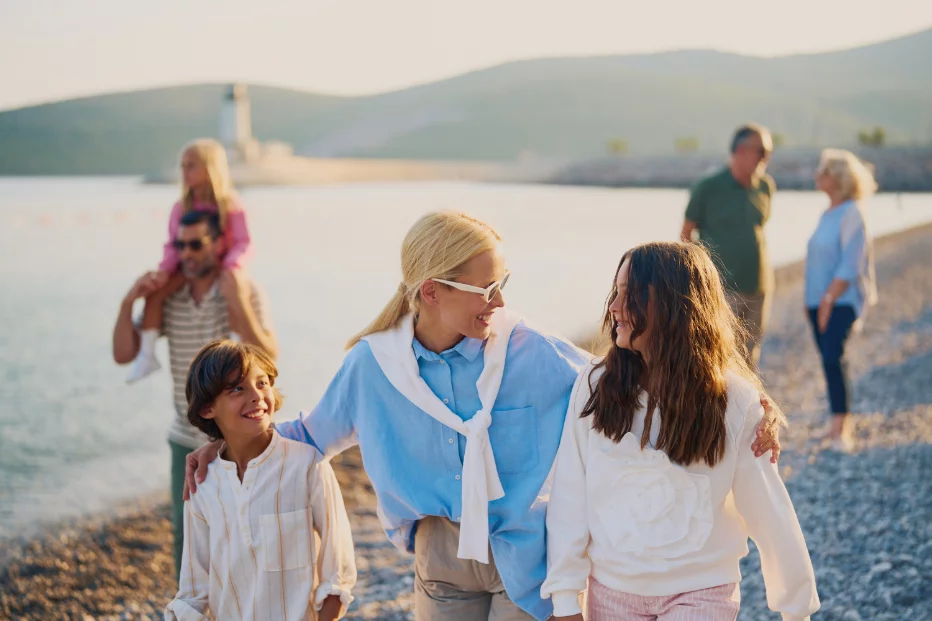 As late summer gracefully extends, embracing the warmth of early autumn, Montenegro maintains its captivating allure. Crowds disperse, and locals eagerly share their upcoming activities, passionately explaining meticulous protocols for vine picking, olive harvesting, and winemaking. The pleasant weather and seamless connectivity create ideal conditions for a delightful holiday, seamlessly blending outdoor adventures, gastronomy, and seaside relaxation.
In this enchanting destination, this time of the year is not just a season; it's a symphony of flavours, colors, and traditions waiting to be discovered.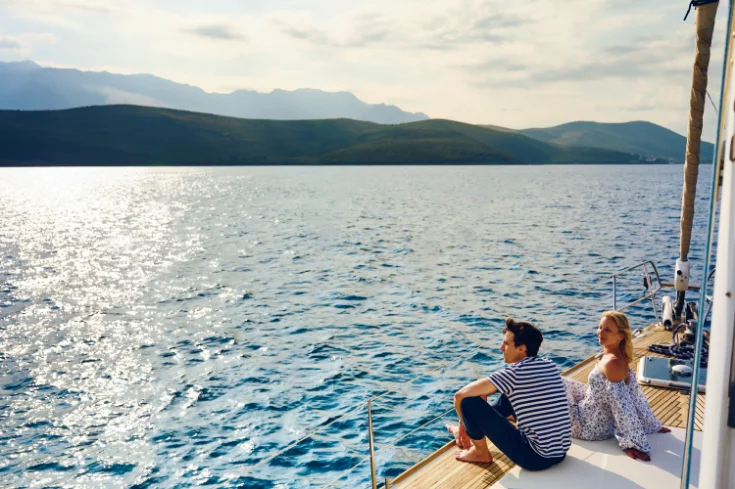 Where to Stay
Luštica Bay, conveniently situated near three international airports (Tivat – 12 km, Dubrovnik – 62 km, and Podgorica – 92 km), offers access to UNESCO-protected towns Kotor and Perast and the pristine nature of the Luštica Peninsula. Luštica Bay's apartments and townhouses serve as an ideal base for your Montenegrin adventure. Book them easily via email or website, ensuring a quick lock on your coastal retreat with sea views. Tasteful interior design creates a soothing hub for relaxation, while the terraces frame the sea view and the gentle Luštica Peninsula hillside, offering the perfect backdrop for a picture-perfect morning coffee ritual infused with the scent of pine trees and the sea breeze.
Things to do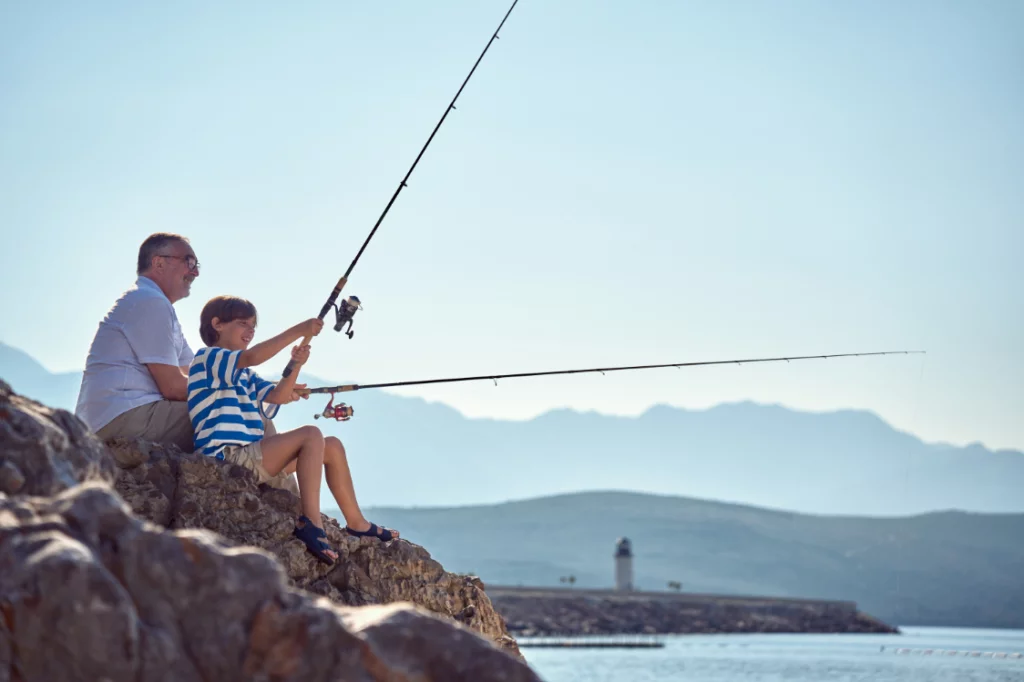 The Full Luštica Bay Experience
Embrace 'carpe diem' by starting your day early with an invigorating morning run along the promenade to Almara beach via a scenic seafront trail. Sport courts in town (basketball court, volleyball on sand, padel, tennis court and bocce), bookable with ease, enable you to maintain your active lifestyle whilst beach and pool experiences are just minutes away on foot, inviting you to take a dip in the Adriatic. Amidst this emerging town, a vibrant restaurant scene serves the freshest culinary delights, ensuring a delectable dining experience: savour coffee on the seafront, indulge in national delicacies at Piazza Centrale, or embrace the full Adriatic experience with a catch-of-the-day meal at sunset. Season your journey with the ultimate pampering session at The Spa of The Chedi Hotel. Complimentary transfers within this growing town, and even an arrival transfer from Tivat airport, ensure a seamless and carefree stay.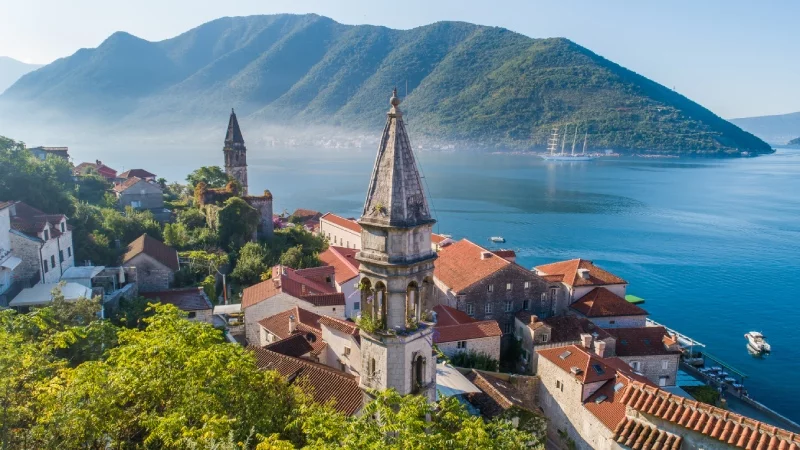 Explore Perast and Kotor Old Towns (UNESCO)
Arrive in style with a boat transfer to enchanting Boka Bay, where majestic mountain ranges meet crystal-clear waters. Start early to allow ample time for exploring submarine tunnels and keep your camera ready as The Lady of the Rocks and St. George islands draw near, along with the picturesque Perast. This UNESCO-protected old town boasts an impressive number of 19 palaces and 16 churches. Take time to meander through Kotor's old town, where piazzas and squares are connected by narrow streets, some so snug that they're humorously named "let me pass" due to their one-person width.
Take on a full Montenegro tour
Plan a trip to experience Montenegro's wonders and national parks. You can choose a day or two to visit the Tara Canyon, a UNESCO site and Europe's deepest canyon, or explore the breathtaking Biogradska Gora, one of Europe's last virgin forests. Don't miss Durmitor, home of the black pine forests. Alternatively, head down to the coastal town of Ulcinj, known for its 12 km long sandy beach, Velika Plaža. On your way, make a pitstop for gelato in Budva, a now-vibrant town renowned for its party scene and its historical significance as one of the Adriatic's earliest inhabited settlements.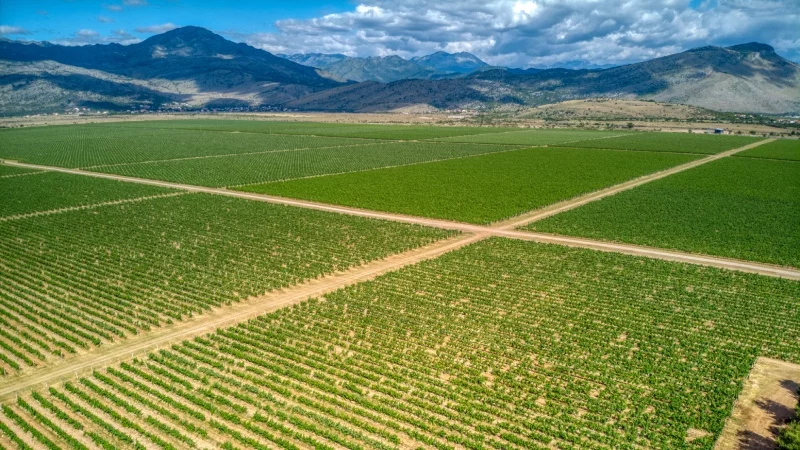 Montenegro: A Wine Lover's Paradise
Montenegro is a hidden gem for wine enthusiasts, especially those with a taste for robust red wines. Explore Ćemovsko Polje, Europe's largest single-piece vineyard, and take part in the grape harvest amid laughter in the warm Mediterranean sun. This not only allows engagement in a time-honored tradition but also connecting with locals and sharing stories amidst the grapevines. Conclude a memorable day with lunch and wine tasting in a nearby cellar that was once an underground military runway. Castel Savina, renowned for its white and rose wines, is just a boat ride away, providing the perfect backdrop of Boka Bay's entrance for your wine tasting experience.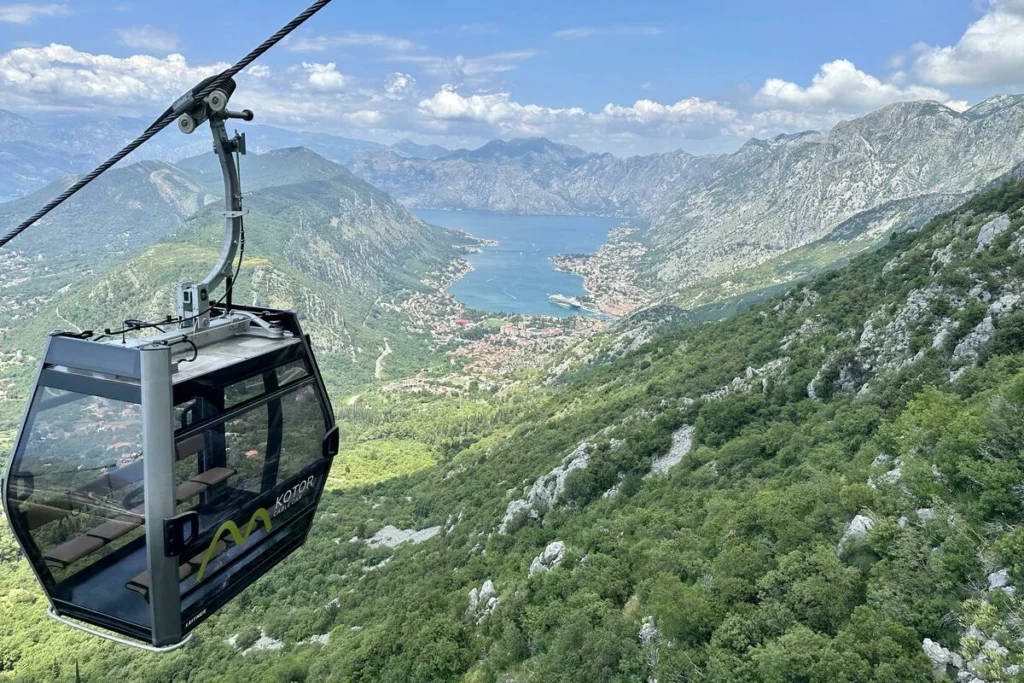 Explore Montenegro's Natural Beauty Actively
Get in on the excitement by boarding the newly opened cable car that whisks you above Boka Bay in just 11 minutes, ascending from sea level to 1,350 meters of elevation. This thrilling ride offers mesmerizing views of Europe's southernmost fjord. Embark on a hike from Kotor's old town, traversing historic trails that lead you to the nearly vertical stone peak of Pestingrad above Kotor. This challenging trek rewards you with panoramic sea views, vistas of Kotor Bay and its charming coastline, dotted with old stone villages. For aquatic adventures, explore Kotor Bay on paddle board or visit the nearby BlueCave, which stands out as one of Montenegro's most highly recommended tours, according to Tripadvisor.