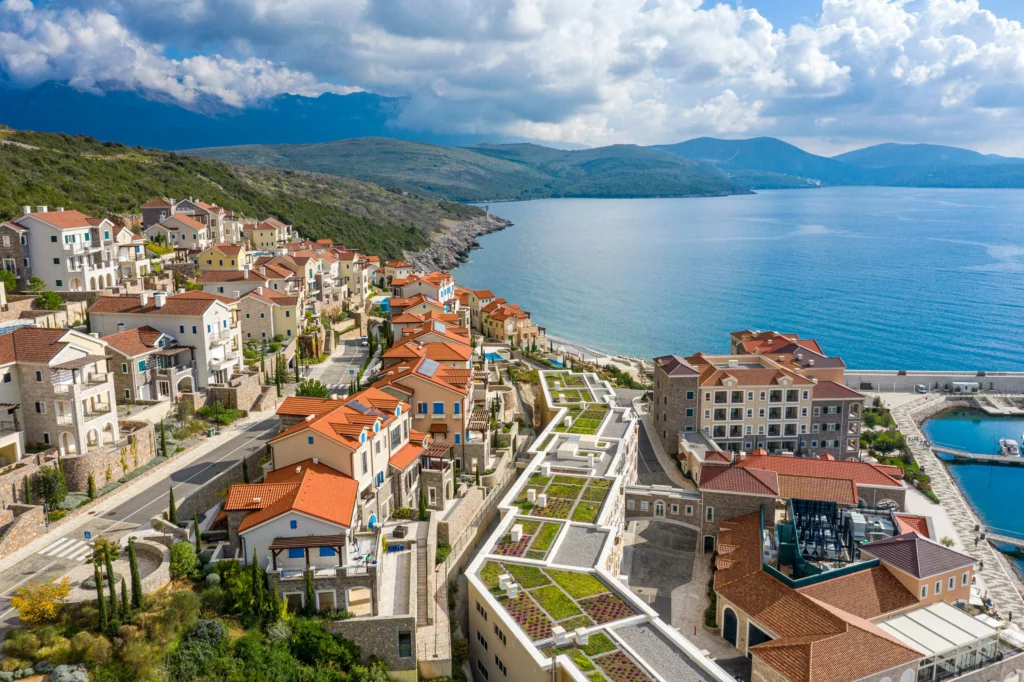 FAQs for first-time buyers in Luštica Bay Montenegro
Here's everything what first-time buyers need to know. If you're a first-time buyer looking for investment property, it's easy to be swept away by the beauty of this impressive coastal community with soaring sea views. Happily, there are also many economic and practical benefits to buying a Luštica Bay property.
First-time property buyers' guide
Discover why Luštica Bay is so attractive for foreign investors and how simple it is for first-time property buyers to invest with confidence, with these top tips.
Why are first-time buyers flocking to Montenegro?
The property market in Montenegro is booming, and it's easy to see why international property investors are keen to buy here.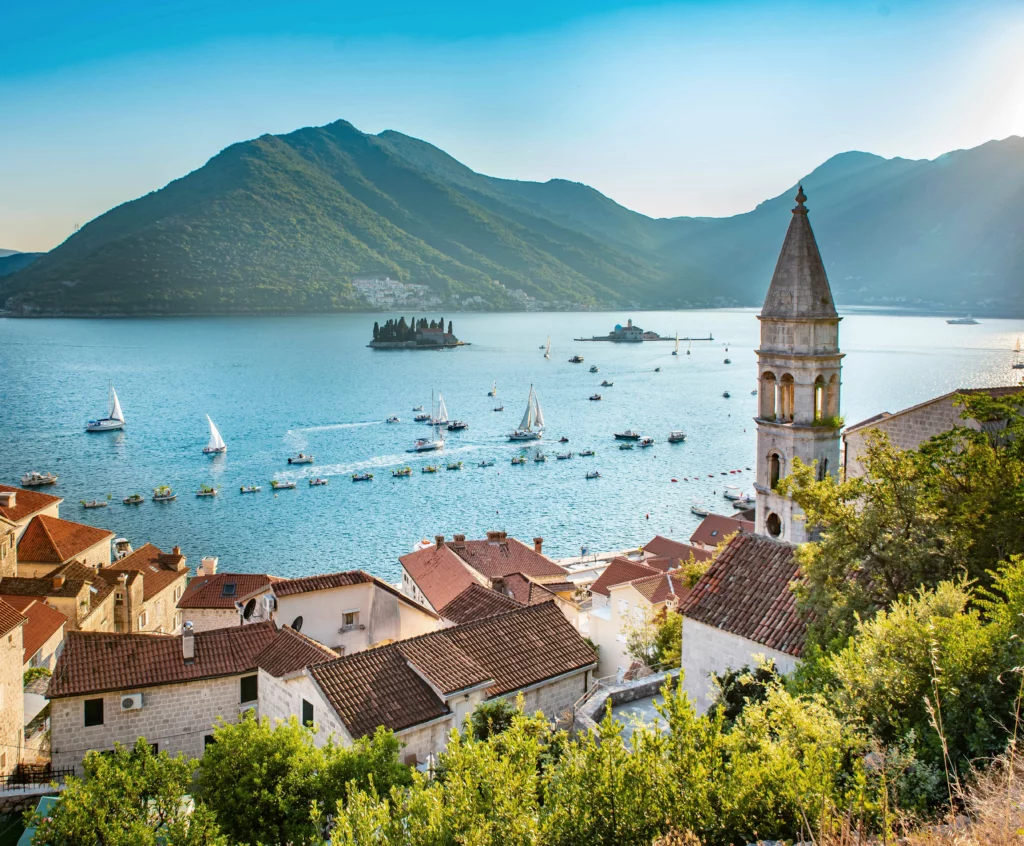 Location is everything
As well as being a property investment hotspot, Montenegro is one of the world's fastest-growing travel destinations. This beautiful Southeastern European country is set on the Adriatic Sea (just across from Italy's eastern beaches). Montenegro attracts tourists with a sunny Mediterranean climate, soaring mountain peaks, striking lakes and a dramatic coastline of rocky cliffs, peaceful coves and sandy beaches
Luštica Bay is on the naturally beautiful Luštica peninsula, near the historic Venetian town of Kotor and the magnificent Boka Bay. The resort features five pristine beaches, a glamorous marina and luxurious neighbourhoods. Three nearby international airports offer fast connections to European cities.
Luštica Bay presents property buyers with a breath-taking setting, a cosmopolitan community and a relaxed lifestyle. The riviera-style promenade is a popular gathering place for friends and families, with lively restaurants, boutiques and bars, and plenty of alfresco dining. The refined five-star Chedi hotel offers superb seaside dining and a world-class spa.
Sunseekers can head to a swimming pool or chic beach club for blissful relaxation – or try snorkelling in the crystal sea or kayaking along the beautiful coast. There are community sports from outdoor yoga to tennis, padel, basketball and beach volleyball. A Gary Player designed 18-hole golf course is currently under construction.
Montenegro warmly welcomes foreign investors, with the Euro as currency, low taxes and cost of living, plus significant economic growth. This stable constitutional democracy offers clear advantages for buying a property, from low, fixed tax rates to one of the lowest capital gain tax rates in Europe (9%).
Buying and registering a property in Montenegro is simple, and foreign nationals who own a built property unit here qualify for a temporary residence permit, issued for 12 months and renewable each year. There is no foreign exchange control.
Get more details from a sales associate at sales@lusticabay.com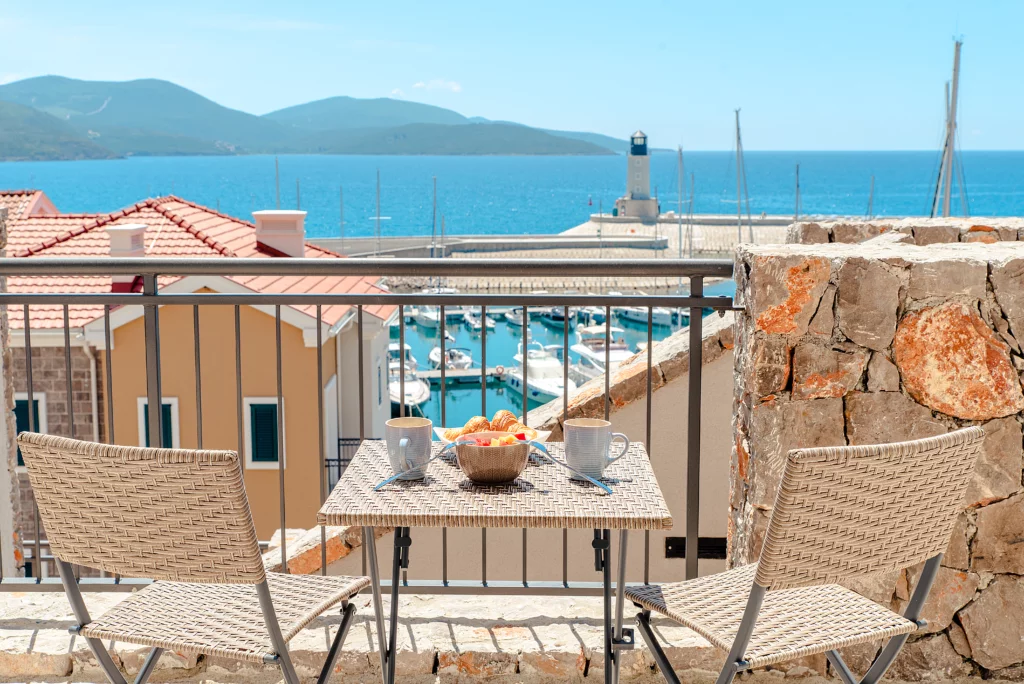 Buying off-Plan or Ready to Move In
Our flexible property buying process lets you choose what's best for you. Buying off-plan lets you capitalise on significantly lower purchase prices during construction and the expectation of value increases over the construction period. Buying a property that's ready to move in, means you can start enjoying the coastal lifestyle as soon as the paperwork is signed – or start renting out your property immediately.
Rental Profits and Maximum ROI
Property investment offers a high return, and our Residential Rental Programme makes it easier than ever to earn money on your Luštica Bay property when you and your family aren't here to enjoy it.
Our dedicated team will promote your property and manage the rentals while you are away. This sought-after holiday destination has high market appeal, especially as rental guests enjoy the resort's premium amenities, five beaches, glorious outdoor swimming pools and 24-hour personalised service.
Our Residential Rental Program is the simple way to capitalise on your property purchase and offset any maintenance costs or property taxes. And your new home will be ready for you when you head back for a well-deserved vacation.
There's even a year-round property management and maintenance service available, including upkeep and landscaping at a preferential charge.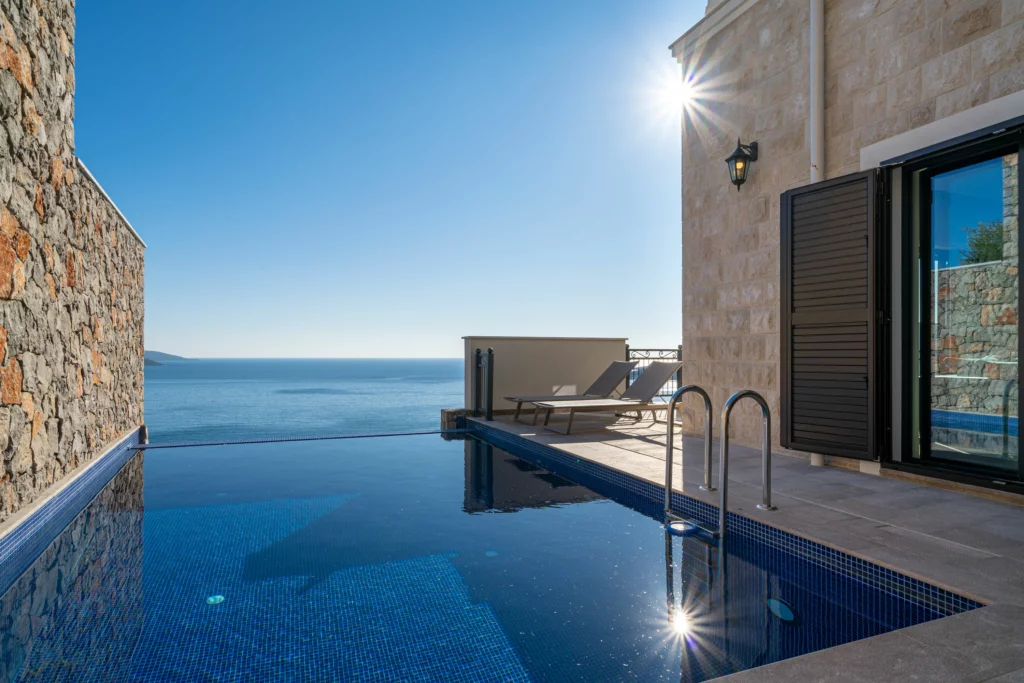 Tax Benefits
The Montenegrin government takes great pride in welcoming property investment, with a range of benefits for property owners, including first-time buyers. Perhaps that's why home buyers at Luštica Bay include over 40 different nationalities. Foreign investors are guaranteed complete equality with respect to ownership rights, economic activity in the zone, transfer of profits and deposits, and investment security.
AVOID DOUBLE TAXATION Montenegro has treaties with over 40 countries for income and property, to regulate double taxation on personal, corporate and property income.
CORPORATE TAXES International business operations are encouraged. It's simple to register a company here and takes only 15 days. There is no distinction between domestic and foreign companies (which can own 100 percent of a domestic company). Profits and dividends can be repatriated without limitations or restrictions. Resident companies are taxed on worldwide income, whilst non-resident companies are taxed only on Montenegro-sourced income. Taxable income is based on accounting profit, with capital gains included, subject to the normal corporate tax rate of 9%.
PERSONAL TAXES Personal income tax ranges between 9% and 11%. There is a 0% tax on inherited real estate among close family members.
VALUE ADDED TAX Montenegro implements a value-added tax (VAT) of 21%, with a lower rate of 7% on certain products and services, including tourism.
YACHT-FRIENDLY LEGISLATION Along with its beautiful coastline, Montenegro's yacht-friendly legislation helps make Montenegro one of the world's most popular sailing destinations. Commercial and private yacht owners enjoy benefits such as:
Only 7% VAT on marine-related services
Unlimited tax-free berthing
Tax-free and duty-free fuel and lubricants
No custom taxation on all incoming provisions*
No custom taxation on spare parts*
*At ports of entry
WITHHOLDING TAX, A 9% withholding tax is levied on dividends, with a 5% withholding tax levied on interest paid to non-residents (unless the rate is reduced under a tax treaty).
PROPERTY TAXATION When you buy a property Montenegro from the developer, you currently pay no real estate transfer tax (3% transfer tax is levied on the buyer for all resales). There is an Annual Property Tax, which amounts to 0.56% for Tivat Municipality, based on the current regulations (January 2020; may be subject to change).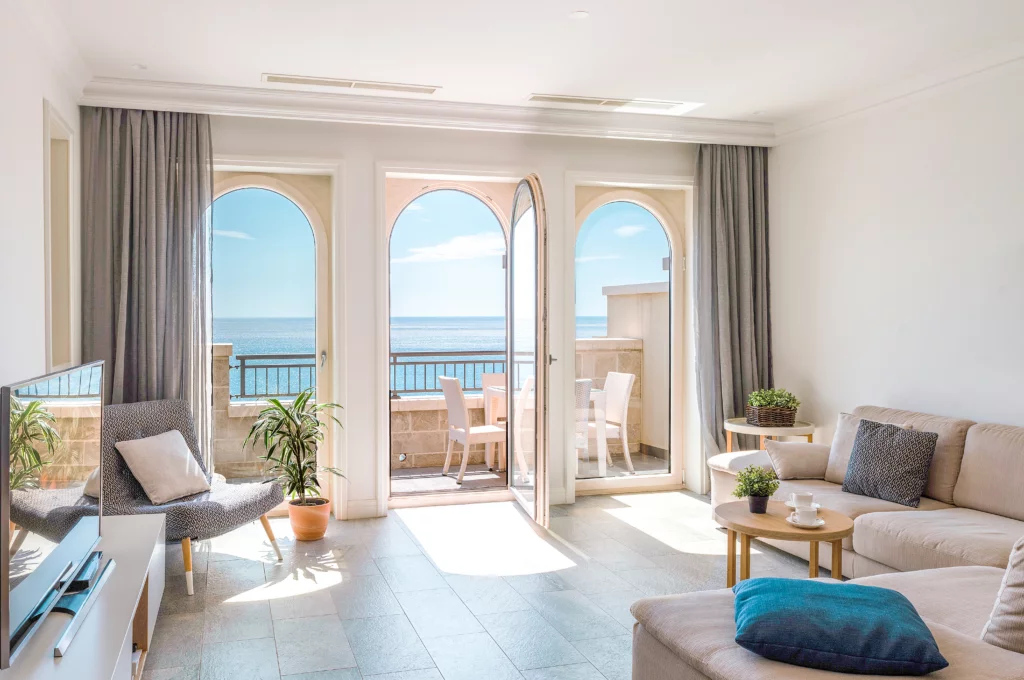 How to Buy a Property at Luštica Bay: 5 easy steps
We make it easy for first-time buyers to become homeowners, with these simple steps.
Reserve Your Property
Select a luxury apartment, townhouse or private villa in one of our distinctive neighbourhoods. Secure your property with a non-refundable reservation fee of €2,000-5,000 (depending on property type) and a signed Reservation Form.
Sign a Pre-Purchase Agreement (PPA)
This standard preliminary agreement describes the next steps to obtain the property, usually outlining the Purchase Price and a 5% upfront payment.
Notarise a Sales Purchase Agreement (SPA)
This form reflects legal proof of your property purchase, outlining details and property specifications, Town Association & Condominium Association Ascension Agreements, and your property's particular payment model.
Interest-free financing
Luštica Bay offers a unique benefit, allowing property buyers to arrange payments with a prolonged or in-house interest-free financing, if desired.
Handover
Once you sign the SPA, you can immediately move in – or rent out your property. This option is unique to Luštica Bay.
Discover your dream home
We invite you to experience the Luštica Bay lifestyle for yourself, with a curated experience package. Come see the beautiful apartments for sale in Luštica Bay now.
Do I have to buy the property in person?
The legal contracts do not require your physical presence in Montenegro. You can issue an official, notarised Power of Attorney to a representative, preferably a local lawyer or even a notary. We have a template you can use, so it's much easier than drawing up a new one.
What are the purchasing costs?
Luštica Bay makes it easier for international and first-time buyers by covering your notary and land registration fees. The notaries we work with provide basic legal advice and consultation free of charge at the time of signing.
• Your Reservation Form requires €2,000-€5,000 payment to secure your property.
• Your Preliminary Purchase Agreement requires 5% of the Purchase Price.
• If you wish to hire a lawyer to assist you in the process, their service would typically be priced at €1,000 -€3,000.
Investing in the Future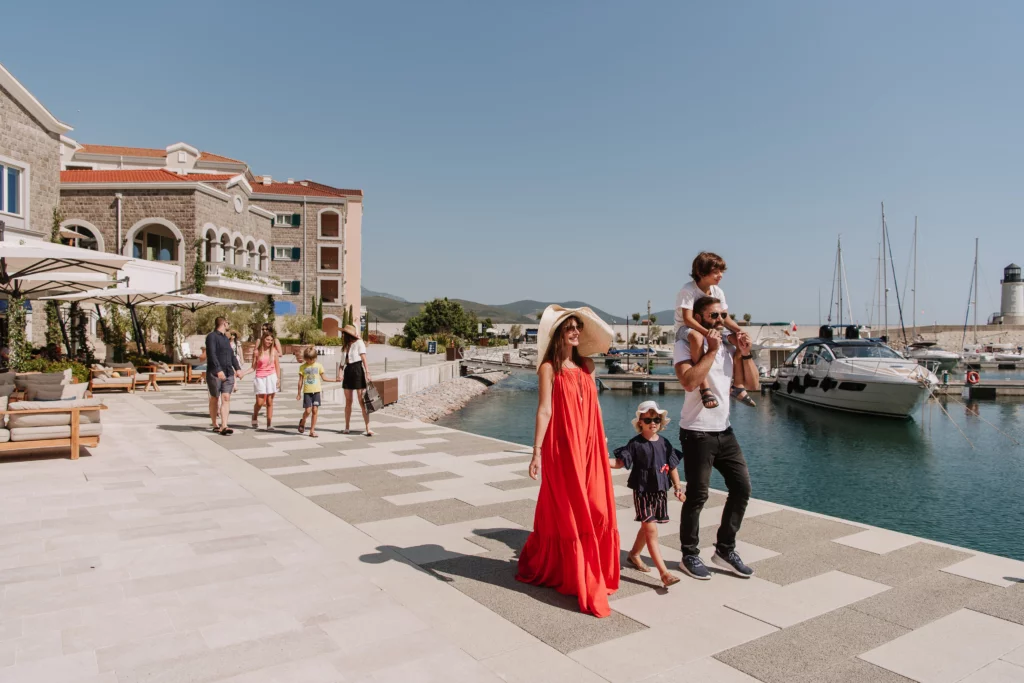 Luštica Bay is the award-winning vision of Luštica Development, a joint venture between renowned Swiss developer, Orascom Development Holding (ODH) (90%) and the government of Montenegro (10%). This partnership has resulted in a carefully considered development, creating a vibrant town with longevity. Luštica Bay attracts international property buyers as well as first-time buyers in Montenegro who desire a vacation home on the coast or an investment for rental income.
The developer and the government both have a stake in ensuring that this sustainable new destination preserves the attractive natural landscape and beauty of the Luštica Peninsula and respects local heritage and history. Because tourism is such a vital economic driver for Montenegro, there's even more reason to ensure that the breath-taking beaches and coastline continue to attract visitors, residents, property renters and first-time property buyers from around the world.
ODH brings vast experience, expertise and insight to this property, as a leading developer of integrated destinations, with over 30 years of experience. ODH develops new resort towns, creating truly self-sufficient and international communities with attractive restaurants, hotels and amenities as well as highly desirable property for sale.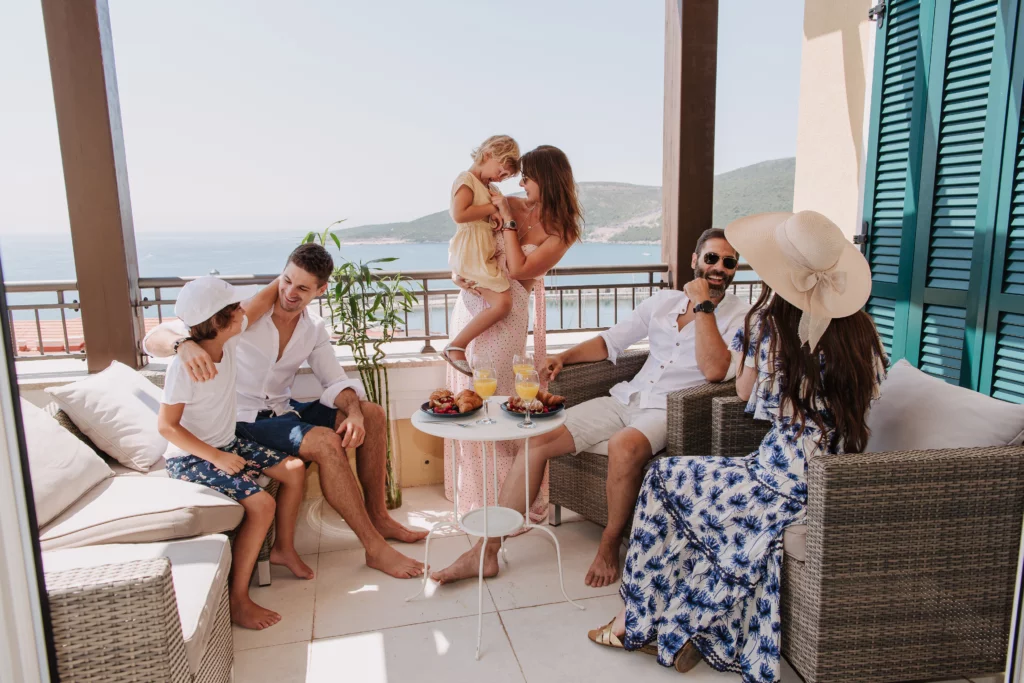 Options for resale
The Luštica Bay property for sale team works closely with internationally renowned real estate agencies that can assist you should you decide to sell your property. If you decide to engage a real estate agent, the cost is typically in the form of a percentage (3-5%) of your property's net value.
Other costs would include notary fees that you as a seller incur. If you choose a lawyer service, you will need to pay their fees. There is also a Real Estate Transfer Tax (RETT), set at 3% of the value of the property, as determined by the local Tax Authority. You can hire an independent valuation agency, certified under the Recognized European Valuer program to assist in the valuation process, but in most cases that value will match the price listed in the sales contract.
Any questions?

We hope you found our first-time property buyers' guide helpful in explaining the benefits and process for investing in Montenegrin property at Luštica Bay. You will have noted the government incentives for first-time property buyers, as well as ways the Luštica Bay team helps simplify the process. There are also extra benefits, such as allowing property buyers to move in immediately – or start renting the property as soon as the agreements are signed. Our interest-free plan is another way we support first-time buyers.
This could be your best opportunity to purchase property in Montenegro. Enjoy the spectacular coastal lifestyle – and benefit from carefree rental income when you're away.
It couldn't be easier, whether you're a first-time property buyer, looking for a retirement property abroad, choosing a new vacation home or investing in your first rental property. Have a closer look at the Luštica Bay for sale apartments right now or contact our sales associates at sales@lusticabay.com