From hidden nature to the best attractions to cultural excursions and more, Lustica Peninsula is an area of Montenegro you shouldn't miss. Located on the South Adriatic Sea and known as a hidden paradise, Lustica Peninsula is an area still under the radar that offers something for everyone to enjoy.
10 BEST THINGS TO DO IN LUSTICA PENINSULA, MONTENEGRO
1. Embark on one of Lustica Peninsula's Finest Gastro Tours
Embrace the culinary feast that Lustica Peninsula has to offer. There's coastal cuisine aplenty in this seaside paradise and you can sample delicious local fare from traditional cheeses to the freshest seafood. Gastro tours will take you to local food stores and beyond – including boutique artisans – where you can indulge in a localised food history lesson while enjoying traditionally prepared meals and beverages.
Montenegro is well known for its local olive oil, and you can visit the local olive groves to learn more about the country's olive growing tradition. Lustica Peninsula's unspoilt nature means there are a plethora of olive groves set in beautiful surroundings. See how they make pure olive oil and take some home as a souvenir that will transport you back to the Peninsula with every taste.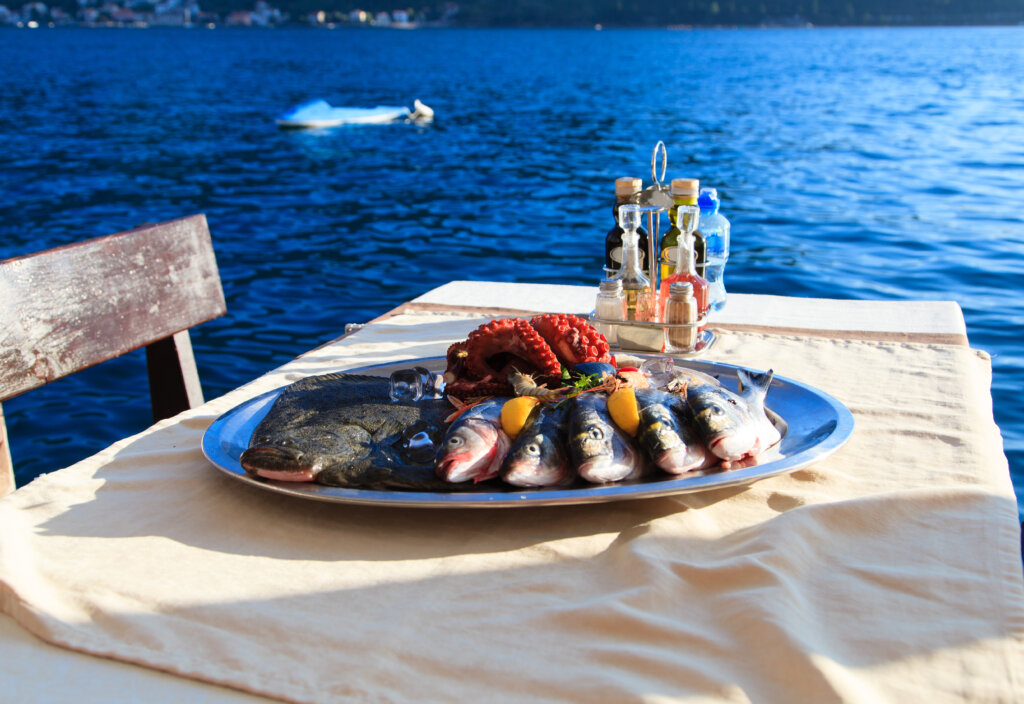 2. Visit the Peninsula's Charming Villages
From quaint, sleepy communities to sun-drenched sea-side settlements, there's no end to the charm of Lustica Peninsula's villages. Explore the lesser-known habitations of the area to get a better insight into the slower side of Montenegrin life. Whether you're discovering the baroque-inspired buildings, the tales of decades-old churches or the fabulous cuisine and dining scene on offer – shuffling from village to village in the Peninsula is certainly a rewarding endeavour.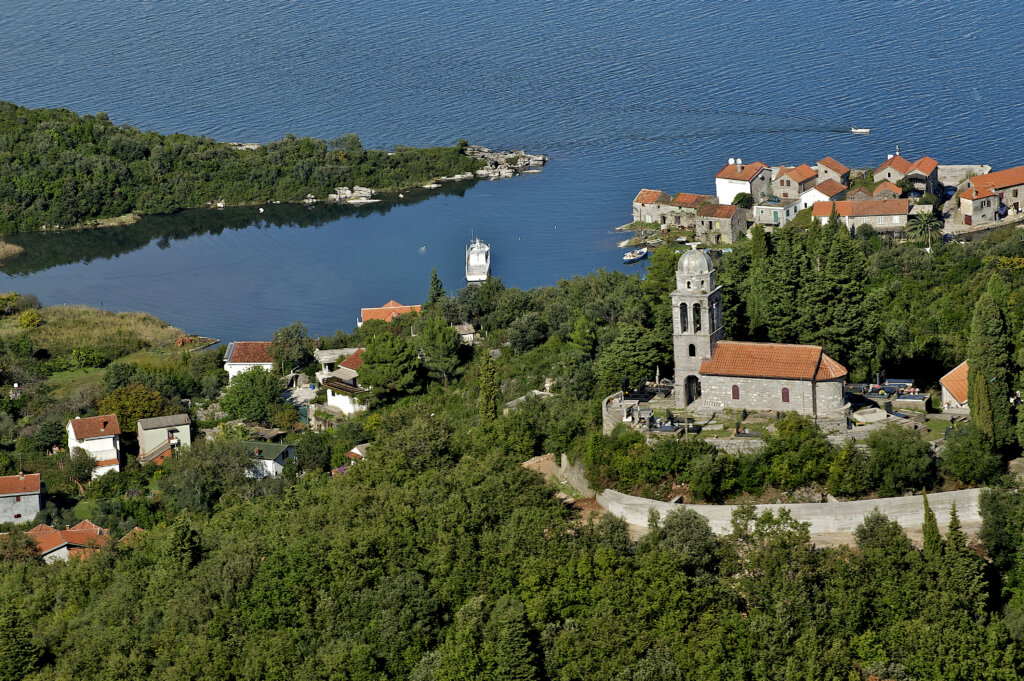 3. Head Out on a Wine Tour
Take a walk through Lustica Peninsula's stunning vineyards and sample local wines bursting with flavour. The Peninsula is one of Montenegro's most famous wine-growing regions and many producers, winemakers and grape growers are keen to introduce you to their boutique and single-origin bottles. Whether you're just getting acquainted with your wine palate or are looking to expand your knowledge, a wine tour will open your taste buds to the diverse wines that Montenegro has to offer.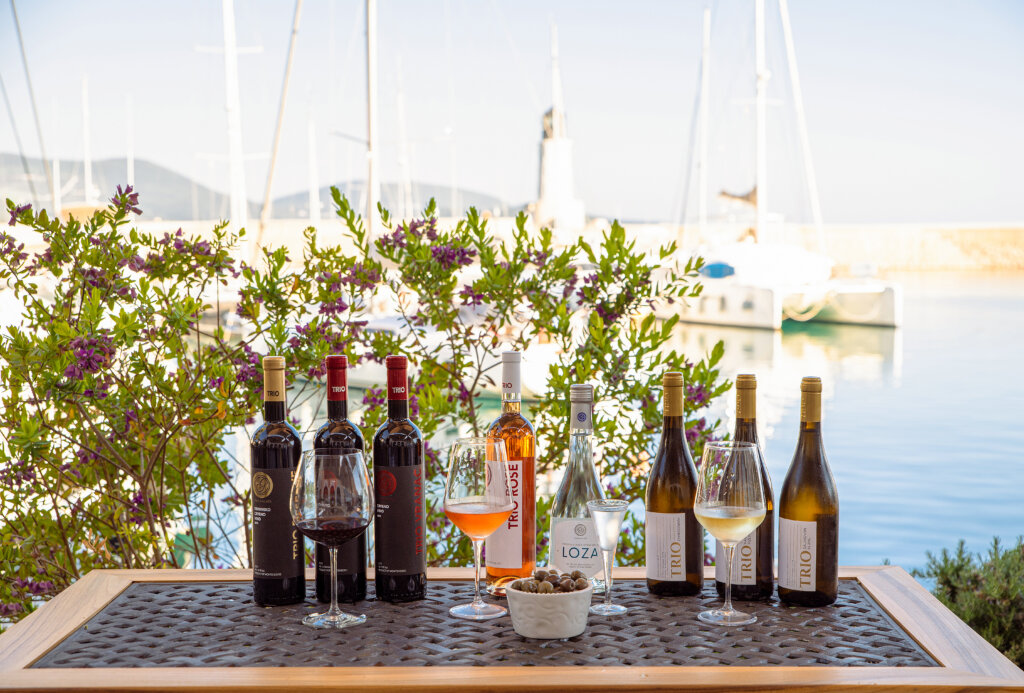 4. Adventure Into Lustica Peninsula's Nature
One of the best things to do in Lustica Peninsula? Get out and explore nature. Numerous hiking trails zig-zag the area, passing through ambient villages, olive groves and hidden beaches. Whether you are looking for a leisurely stroll or a strenuous hike, there's a trail for every ability.
If you prefer to explore on wheels, hire a bike for a day or two. A range of bike tours are on offer and trails take you far and wide, from the peaks of Lovćen mountain down to Boka Bay. For leisurely riders, E-bikes make the region's hills a breeze and give you easy access to the waters of abandoned submarine tunnels cut into the vertical rock or to the perfect vantage point at Rose Village to take in the sunset.
Thrill-seekers might want to hop on an ATV to join a thrilling tour through olive groves and winding trails. Quad bikes take you through Lustica Peninsula's beautiful wilderness – be sure to pass by Grabovac fortress for a view of Tivat Bay and the Adriatic.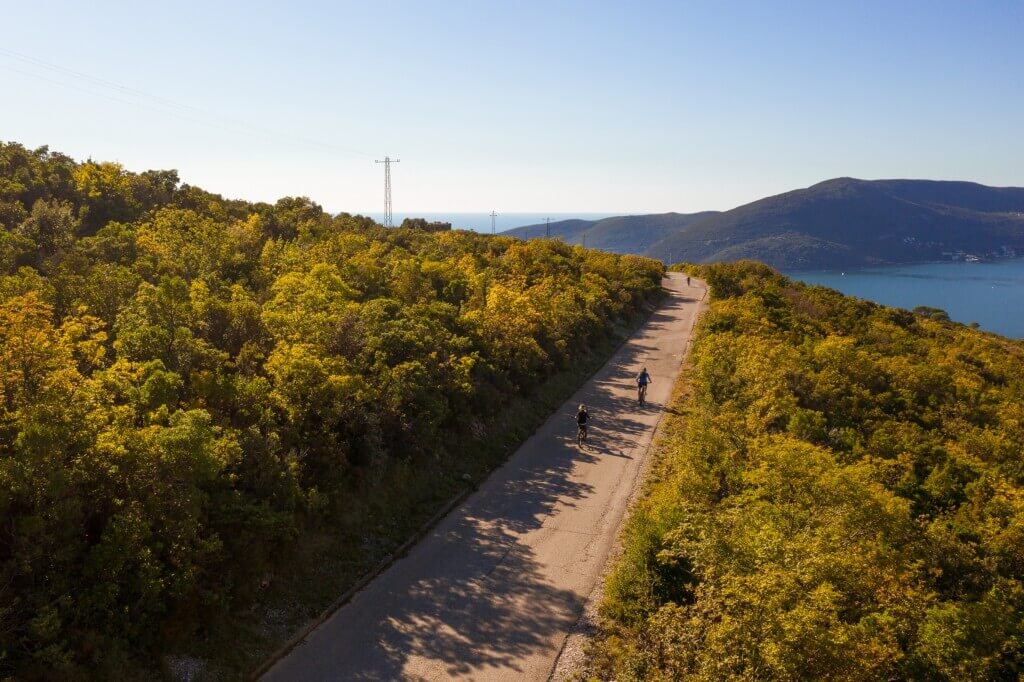 5. Discover Lustica Peninsula's Culture and History
Nature, culture and history come together at Lustica Peninsula, making the area an exciting part of Montenegro to explore. Head out to hidden sights like Arza Fortress, a unique spot with a great vantage point over the horizon or Mamula fortress on the small rocky island of Lastavica.
Whether offshore, carved into the rock, or standing peacefully on an islet, Lustica Peninsula is home to numerous churches and ruins that beckon to be explored. Walk through charming old ruins and discover churches in peaceful villages, as they weave together the story of Montenegro's patchwork history, influenced by different cultures, time periods and trends.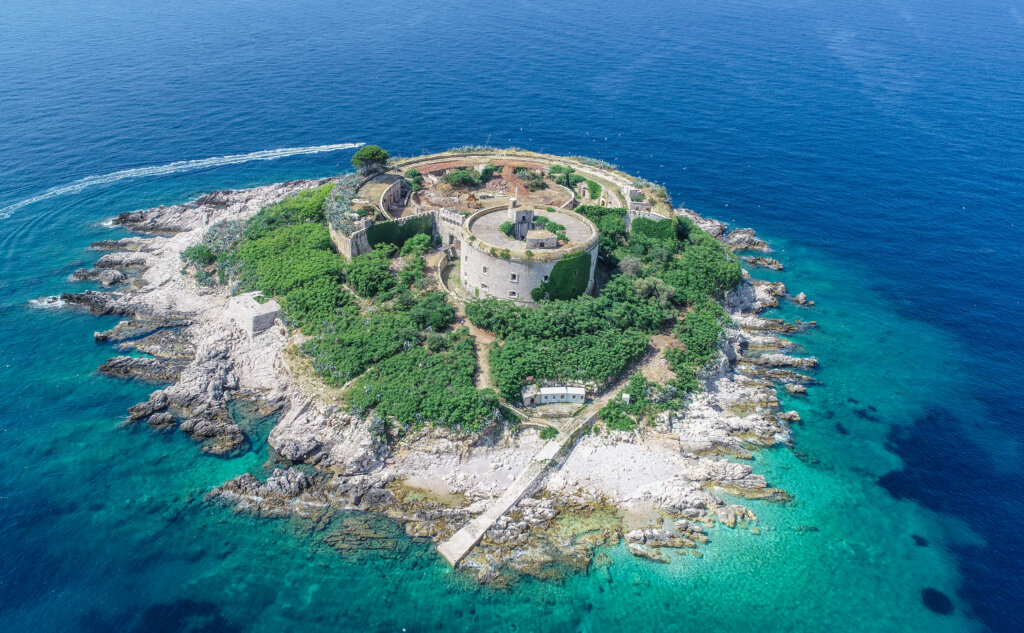 6. Set Sail Across the Peninsula
A sailor's paradise, Lustica Peninsula is a haven for those who love to spend time on the water. Jump aboard then hop off to explore sandy shores, bustling marinas or off the beaten path to islands and abandoned fortresses. Go where the wind takes you or just enjoy the sensation of being at sea, whether you're manning a boat or embarking on a tour with a dedicated captain.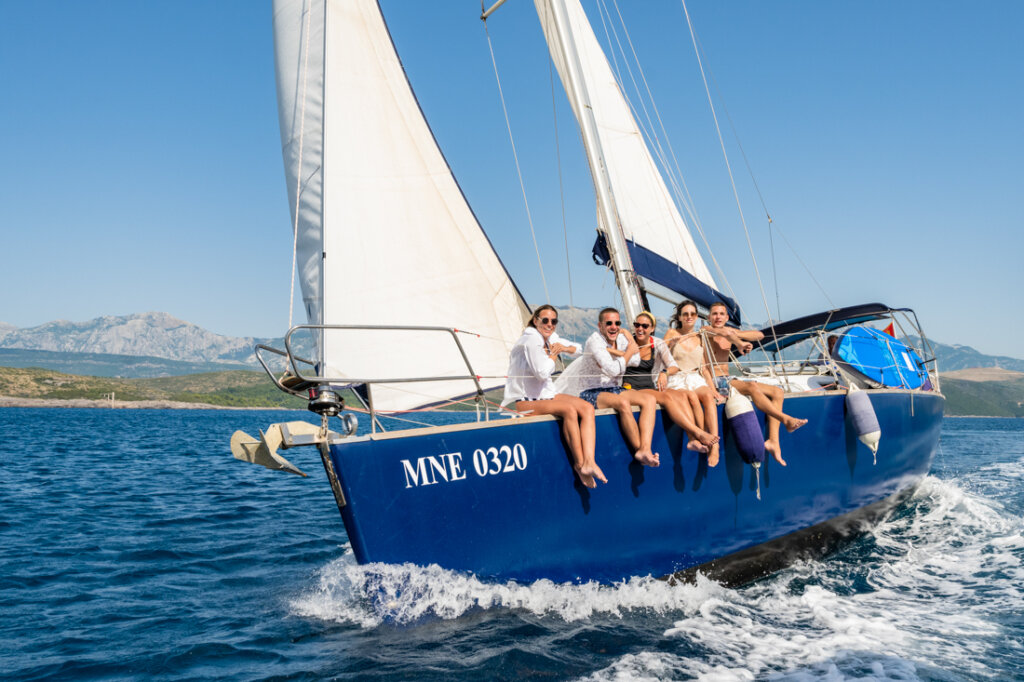 7. Enjoy a Sunset Picnic at Cape Veslo
Wild and hidden, Cape Veslo is the perfect spot for a picnic. With a steep rock face you can jump from its various platforms into the cooling waters or sit and relax as the world passes you by. You can reach the Cape by land or by sea, so pack your picnic basket with local delicacies like cheeses, meats and bread for a relaxing afternoon feast.
8. Discover Bird Watching at Solila
Whether a passionate bird watcher or curious nature enthusiast, Solila is one of the best places in Lustica Peninsula for bird watching. Catch a sight of rare birds like cormorants and flamingos and some 100 other species that live in the area, from cranes to lapwings. The Spring bird migration is certainly not to be missed, particularly for ardent birdwatchers (if you need more persuading to visit Lustica Peninsula in the April and May months, don't miss 10 Reasons to Visit Montenegro in Spring).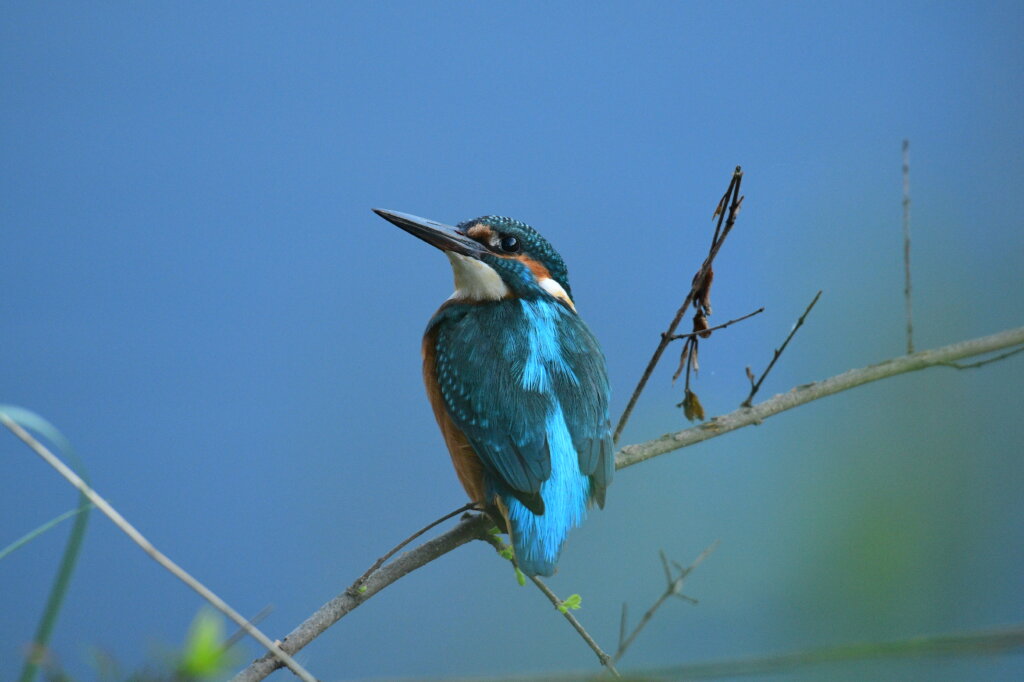 9. Spend the Day Beach-Hopping
Picture perfect beaches without the crowds can be found a-plenty in the Peninsula. As well as the popular beaches with white sands and cool waters, beach-hopping around the area will reward you with a diverse number of unique beaches. From hidden coves to pretty inlets to sandy promenades, whether you're making a splash or relaxing with a good book, you can easily wile away the day.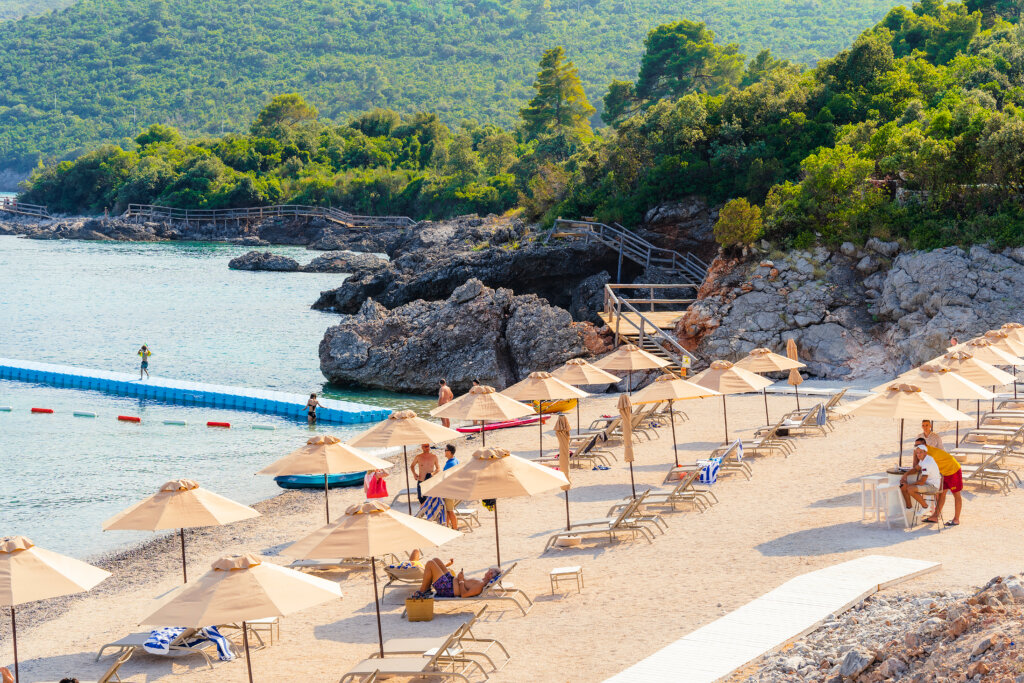 10. Join the Area's Best Events
Throughout the year Lustica Peninsula plays host to a wide range of events and activities. Stay grounded with yoga classes or work up a sweat with spin classes in the area's peaceful surroundings. Learn how to cook delicious dishes with culinary events or let little ones become budding chefs with cooking classes for the kids to enjoy. Don't miss a whole host of cultural performances, from concerts to exhibitions to nightlife in an agenda that is always packed with plenty for everyone to enjoy.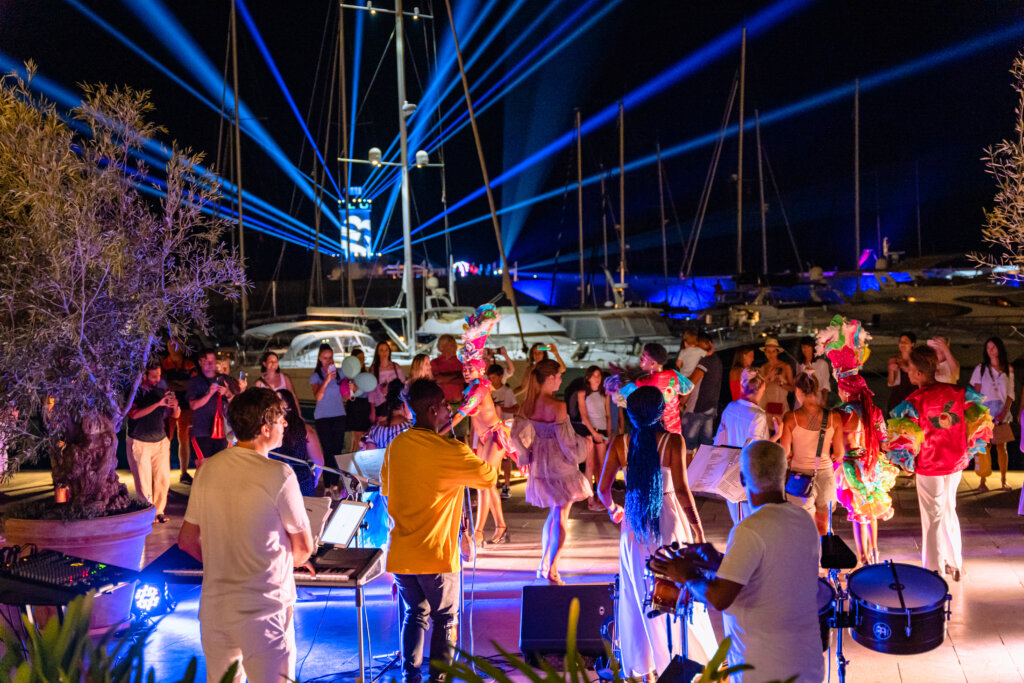 That completes our list of the 10 best things to do in Lustica Peninsula, Montenegro. Whether you're an ardent foodie, nature enthusiast, history buff or keen sailor, the Peninsula has plenty to keep you occupied and endless beaches, sights, history and stories to discover. Plan your visit to Lustica Bay now.